Podcast: Play in new window | Download
Subscribe: Apple Podcasts | Android | Email | Google Podcasts | Stitcher | RSS | https://podcast.legalnursebusiness.com/subscribe-to-podcast/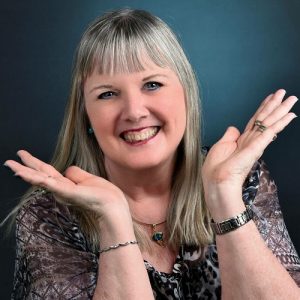 Linda Fostek is a bestselling author, an international speaker, and an educator who focuses in on getting off the "worry-go-round." She helps you to focus by giving resources that help you deal with and ward off potential disasters in your life.
We often don't think about what happens to family members and people whose lives are turned upside down. We know what happens according to the medical records, but what about behind the scenes when suddenly somebody is taken out of a typical role and needs to be able to cope with the changes associated with that?
Listen in as Pat Iyer and Linda Fostek chat about these points
How Linda came into the disaster planning role and realized she could help people with this aspect of life
How dealing with a disabled husband changed her role to crisis planner 
How to get around the denial that nothing will ever happen to you 
The importance of sharing your plans and documents with trusted family members 
What is an ICE box and why you should have one
Get Legal Nurse Podcast Transcripts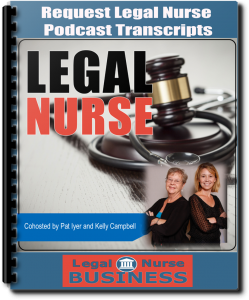 Do you want to be able to refer back to the tips we shared in this podcast? We transcribe every show. Have you ever read a transcript created by artificial intelligence ? The computer makes a guess at the words. If a human does not proofread that transcript, there will be parts that don't make sense. Our transcripts eliminate that frustration. We use a human to do the transcription, and then we proofread the transcript – not once, but by 3 people.
Why would you want the transcripts? Maybe you want to be able to implement the tips we share and to do so, you want to refer to what you heard. Maybe you like to read instead of listen to learn. We started transcribing Legal Nurse Podcast right from the beginning. Get the transcripts by using this short link: http://LNC.tips/ transcripts.
We offer you the transcripts for free.

Your Presenter
Linda Fostek was a 2017 Networker of the year, Who's Who in Long Island Business 2018 and New York Power Women in Business 2018. WPN Leader of 2 chapters on Long Island and board member of NAIPC and LI Caregivers Resource.
The best way to reach Linda is at www.thecrisisplanner.com, You can purchase any of her books and home planning system there, or you can reach her at lindafostek@thecrisisplanner.com.