Podcast: Play in new window | Download
Subscribe: Apple Podcasts | Android | Email | Google Podcasts | Stitcher | RSS | https://podcast.legalnursebusiness.com/subscribe-to-podcast/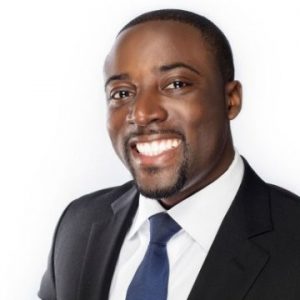 Mr. Kwame Christian is a business lawyer and Director of the American Negotiation Institute.
He was voted as the "Most Popular TED Talks on Conflict" of 2017. He has roles and conducts live negotiations, and conflict resolution training sessions for organizations. Not only is he a business lawyer, he's also the Director of American Negotiation Institute.
Kame teaches people how to negotiate effectively and also be more persuasive, and how to manage conflict effectively. He helps people develop the confidence they need to engage with these difficult conversations in the best way possible and put themselves in the best position possible.
Listen in as Kelly Campbell and Kwame Christian chat about these points.
How  the effect of fear alters our ability to engage with these conversations involving negotiation
Why conflict isn't necessarily something to fear
The three fear responses: fight, flight or freeze
When to rehearse to the point where it is impossible for you to fail
How to take action to cover and protect yourself as a nurse when you are a victim of bullying in health care
Related Product:​ Negotiating Value Pack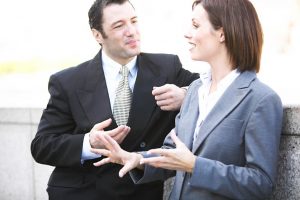 Attorneys are sharp negotiators. You are at a disadvantage in your interactions with them unless you know how to negotiate. I put these resources together for you in the Negotiating Value Pack to give you every advantage.
What's in the Negotiating Value Pack? Get 3 on demand online trainings to ramp up your negotiation skills so that you will come out on top in your negotiations with attorneys. In these 3 trainings, I collaborated with Greg Williams, an expert in negotiation and body language. Greg teaches executives, small business owners and managers to employ these techniques. Learn them to help you in your LNC business.
Get the Negotiating Value Pack at this link: Http://LNC.tips/NegVP. Use the code listened to get a 25% discount on the cost of the value pack.

Your Presenter
Kwame hosts the podcast Negotiate Anything, where he interviews successful professionals and shares powerful persuasion techniques. With over 200,000 downloads and listeners in 140 countries, it is the top-ranked negotiation and dispute-resolution podcast in the nation.
Kwame is the proud husband of Dr. Whitney Christian and father of Kai Christian.