Podcast: Play in new window | Download
Subscribe: Apple Podcasts | Android | Email | Google Podcasts | Stitcher | RSS | https://podcast.legalnursebusiness.com/subscribe-to-podcast/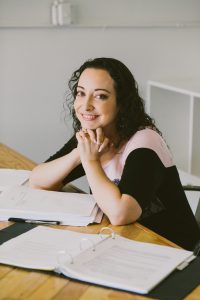 Maelisa Hall is a woman who specializes in teaching therapists how to connect with their paperwork so it's simpler and more meaningful. You know as legal nurse consultants we are all focused on the paperwork and documentation in health care.
Maelisa has her Doctorate in Psychology and she has really specialized on helping therapists be proud of their documentation. She offers a free online private practice paperwork crash course on her website where she provides therapists with tips on improving their documentation.
Listen in as Pat Iyer and Maelisa Hall chat about these points
How Maelisa got interested in helping therapists improve their documentation
The areas of weakness that involve therapy records
How therapist are easily tripped up by a time line
How do therapists get behind in their charting? What causes that problem?
What about emergency calls. Do those types of communications get into the medical record?

This book, "How to Analyze Medical Records: A Primer for Legal Nurse Consultants" the 3rd in the series Creating a Successful LNC Practice, covers the pros and cons of electronic medical records, including how they introduce risk into the documentation of patient care.

Use it to discover tips and techniques for organizing paper and electronic medical records, which are the backbone of our business.

You will gain an understanding of how to screen a medical malpractice case for merit and discover clues for detecting tampering with medical records.

Two final chapters focus on how to polish your work product to create your strongest professional appearance. You will gain critical insights on how to strengthen your ability to analyze medical records – to gain more clients and earn more money.

Order this book at http://Lnc.tips/creatingseries and use the code Listened for a 25% discount on the price

Your Presenter

Maelisa Hall, Psy.D. specializes in teaching therapists how to connect with their paperwork so it's more simple and more meaningful. The result? Rock solid documentation every therapist can be proud of! Check out her free online Private Practice Paperwork Crash Course.