Podcast: Play in new window | Download
Subscribe: Apple Podcasts | Android | Email | Google Podcasts | Stitcher | RSS | https://podcast.legalnursebusiness.com/subscribe-to-podcast/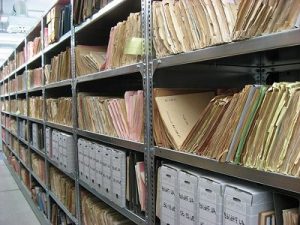 Nursing homes are affected by many challenges, some of which directly affect the quality of care and allegations of nursing home negligence. Allegations of nursing home negligence can include medical record deficiencies. Pat moderated a panel of defense and plaintiff attorneys and another LNC at a conference called Preventing and Defending Long Term Care Litigation at The Conrad in Miami.  

Listen in as Pat Iyer chats about these points
What are the most common charting issues in long term care
How to distinguish between substandard records and those that have been deliberately tampered with
The weapons that defense attorneys and the LNCs have to fight allegations that records are fraudulent
How the attorney or defense LNC may investigate issues
The potential nursing home defenses to allegations of poor documentation
Related Product​: How to Analyze Medical Records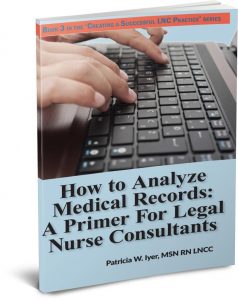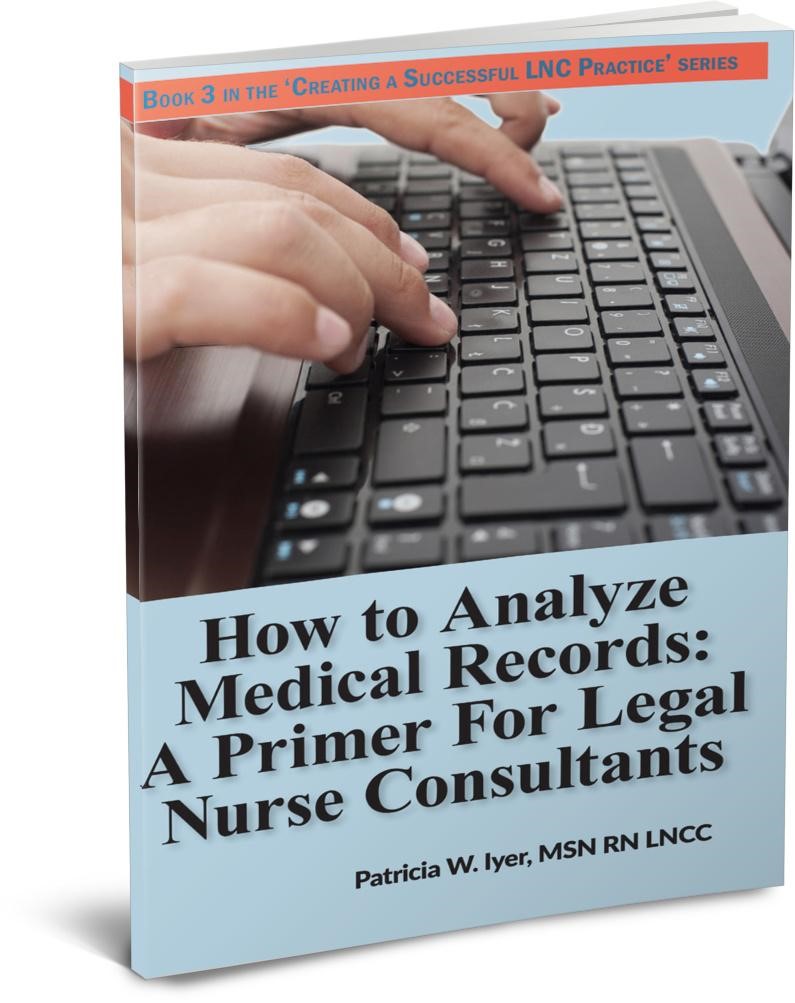 How to Analyze Medical Records covers the pros and cons of electronic medical records. Also use it to discover tips and techniques for organizing paper and electronic medical records, which are the backbone of our business. You will gain an understanding of how to screen a medical malpractice case for merit and discover clues for detecting tampering with medical records.
The two final chapters focus on how to polish your work product to create your strongest professional appearance. You will gain critical insights on how to strengthen your ability to analyze medical records – to gain more clients and earn more money.
Order this book at http://Lnc.tips/creatingseries and use the code Listened for a 25% discount on the price.
Your Presenter
Pat Iyer MSN RN LNCC has a special interest in fraudulent medical records and the reasons why medical records are deficient.