Podcast: Play in new window | Download
Subscribe: Apple Podcasts | Google Podcasts | Stitcher | Email | RSS | https://podcast.legalnursebusiness.com/subscribe-to-podcast/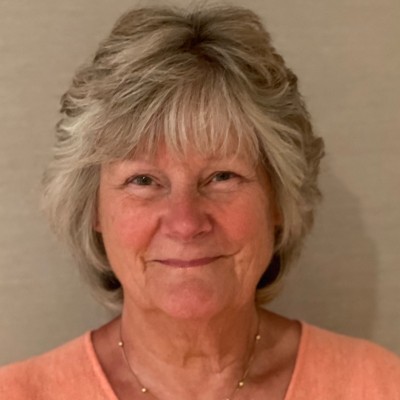 Where do you document the LNC Policies and procedures by which you run every aspect of your business? If you answer, "In my head," have you asked yourself what would happen if you're a solopreneur and got sick? Have you considered how you could sell your business without policies and procedures? Have you noticed that issues recur because no one wrote down how they solved them the last time?
Penny Hopkinson, an independent procedure-writing author, gets hired by companies who recognize that written procedures help them in every aspect of running a business. Whether you need a process for hiring employees, getting new clients, dealing with issues regarding current clients, or just making sure the taxes get paid regularly, a handbook of procedures can save you both time and money
If you're a new entrepreneur who wonders how you'll ever accomplish such a huge job, relax. Penny talks about several ways you can break the work down into logical elements. She emphasizes that your procedural guides aren't static in nature. You can look at them when they don't work and make the necessary changes.
The detailed information in this podcast can help even the most inexperienced businessperson grow a business that runs smoothly and efficiently and helps your profits grow.
Join me in this episode of Legal Nurse Podcast to learn about LNC Policies and Procedures – Why You Need them
Why is it important to document procedures in writing?
How does documenting hiring procedures help in screening potential employees?
How do established, written procedures facilitate the efficient running of a business?
Why should customer/client complaints be seen as opportunities to improve procedures?
How do written procedures improve the salability of a company?
---
LNC Success is a Livecast Virtual Conference 2-day event designed for legal nurse consultants just like you!
Pat Iyer and Barbara Levin put together THE first Legal Nurse Consulting Virtual Conference in July 2020.
They are back with their 6th all new conference based on what attendees said they'd find most valuable. This new implementation and networking event is designed for LNCs at any stage in their career.
Build your expertise, attract higher-paying attorney clients, and take your business to the next level.
After the LNC Success Virtual Conference, you will leave with clarity, confidence, and an effective step-by-step action plan that you can immediately implement in your business.

---
Your Presenter Penny Hopkinson LNC Policies and Procedures
Penny advises and coaches sole traders and small business owners on how best to write down their Know-How and Business System. As a British Franchise Association Affiliate, she set the Gold Standard for a more professional approach to creating and updating Procedures Manuals. Since 1986, she has helped clients to create or update hundreds of franchised and non-franchised Procedure Manuals. She has won national and local awards for quality systems documentation. In 2011 she was appointed a Companion of the British Franchise Association for her 'outstanding contribution to franchising in the UK and the BFA'. She considers the franchise compliance format an ideal model for the LNC Procedures Manual.
Connect with Penny www.manual-writers.com or on social media https://www.linkedin.com/in/manualwritersinternational