Podcast: Play in new window | Download
Subscribe: Apple Podcasts | Google Podcasts | Stitcher | Email | RSS | https://podcast.legalnursebusiness.com/subscribe-to-podcast/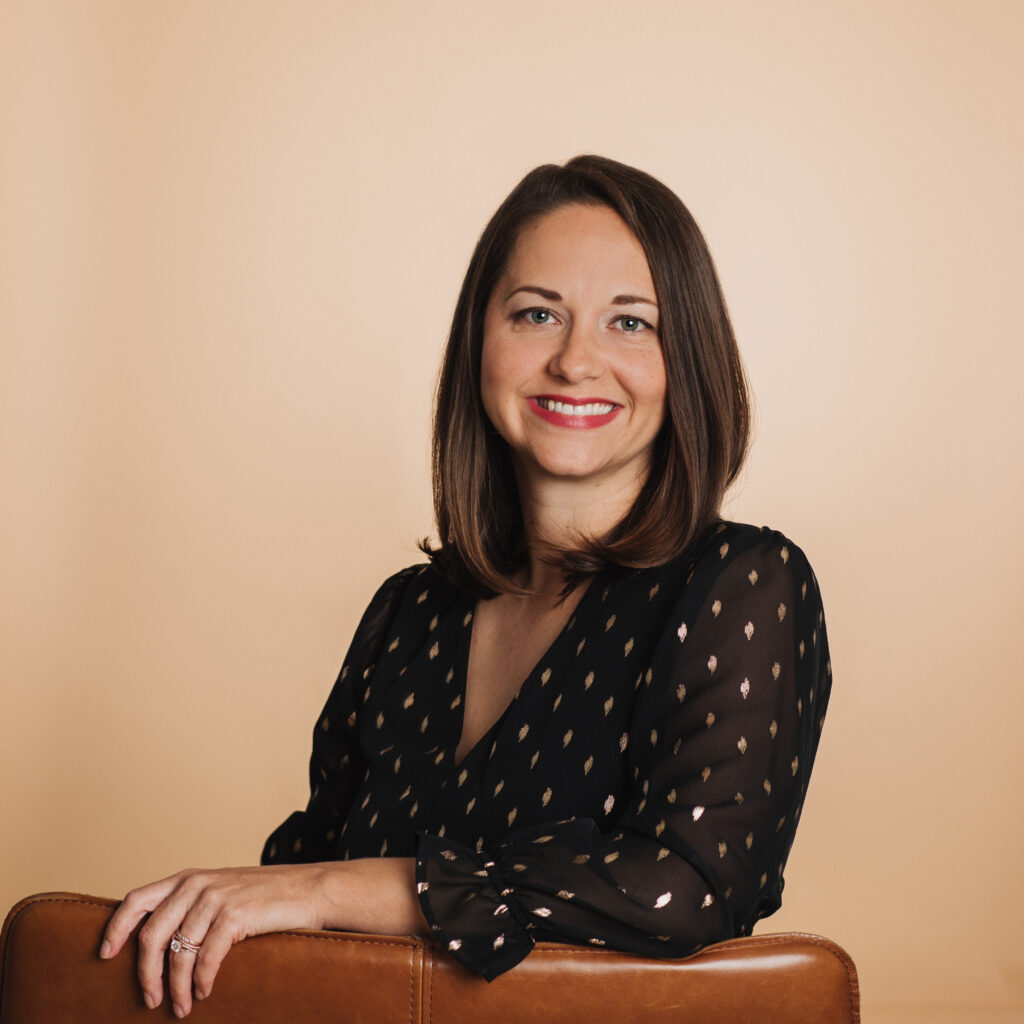 Do you struggle with the financial and logistical aspects of your business and also what to charge? Cady North, financial advisor, provides some practical formulas for setting and increasing your rates, strategic advice for dealing with payment fluctuations, and wisdom about how to avoid burnout.
You can benefit immediately from this episode of Legal Nurse podcast.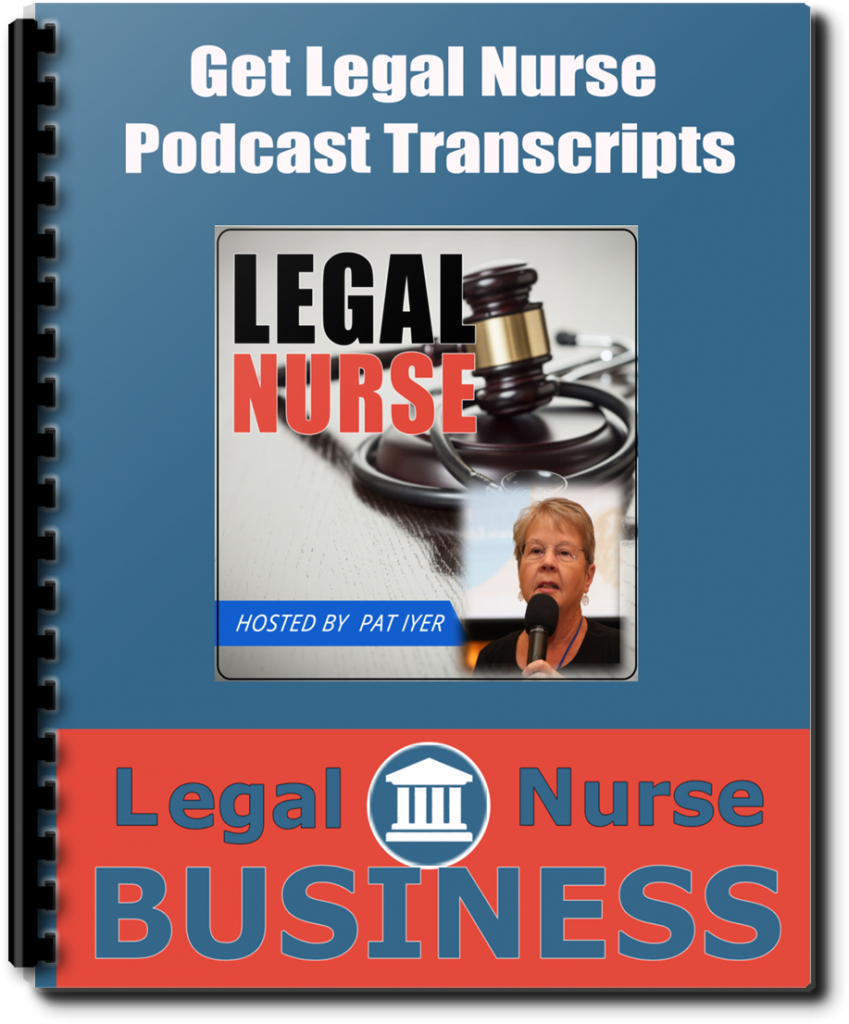 Click here to get the transcript for this podcast!
Learn More About What to Charge
Why is it a mistake to focus on revenue alone when you look at your finances?
How do you figure out what to charge and when and how much to raise your rates over time?
How can you adjust your financial planning to accommodate the cyclical nature of reimbursement from your clients?
What is a reasonable profit margin?
How can you effectively learn to delegate responsibilities?
Join Us For LNC Success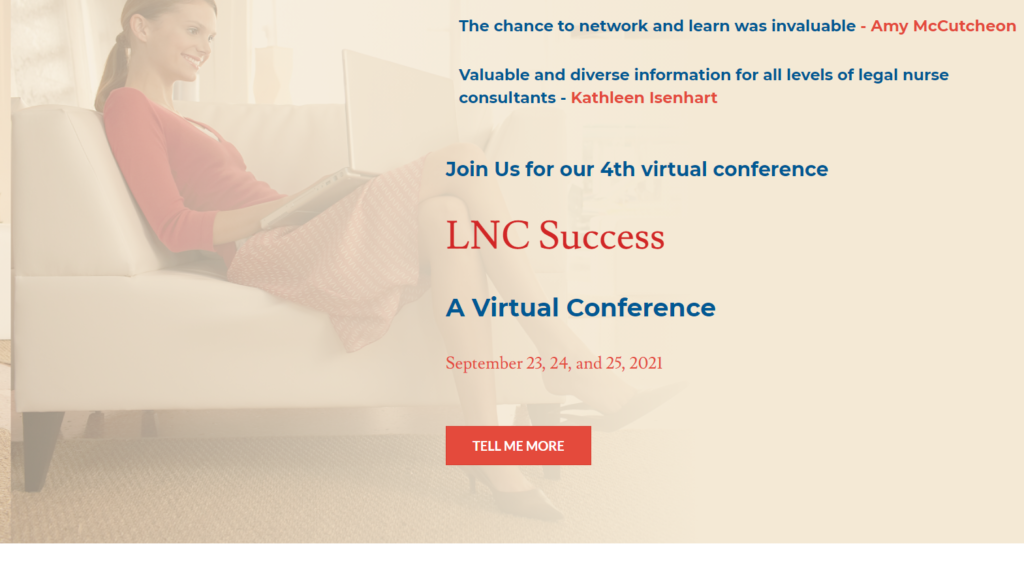 A Virtual Conference
September 23, 24, and 25, 2021
Pat and Barbara put together the first Legal Nurse Consulting Virtual Conference in July 2020.
They are back with an all new conference based on what attendees said they'd find more valuable. This new implementation and networking event is designed for LNCs at any stage in their career.
Build your expertise, attract higher-paying attorney clients, and take your business to the next level.
After the LNC Success Virtual Conference, you will leave with clarity, confidence, and an effective step-by-step action plan that you can immediately implement in your business.
Over 100 LNCs attended our first virtual conference in July 2020.
Get updated, inspired, and motivated by your experience. Feel connected to LNCs from across the country.
Barbara Levin and I put together a distinguished panel of LNCs, doctors, lawyers, and also business experts to share their knowledge to you in the comfort of your own home.
Who is Barbara Levin? Barbara is my colleague, friend, also an expert witness, orthopaedic nurse clinician, and much more.
No airfare, no hotel, no Uber or Lyft, also no germs and no masks!

Your Presenter
Cady North is an anti-to-do list CEO, founder and personal finance guru at North Financial Advisors and Author of "The Resiliency Effect"
Connect with Cady at https://cadynorth.com/