Podcast: Play in new window | Download
Subscribe: Apple Podcasts | Google Podcasts | Stitcher | Email | RSS | https://podcast.legalnursebusiness.com/subscribe-to-podcast/
Alexi Bracey, a chef who cooks plant-based food, wants you to start now to build the foundation for a happy and also healthy old age. From eliminating glysophates from your diet to also practicing acts of kindness.
She describes practical and also effective ways to improve your health and well-being right now.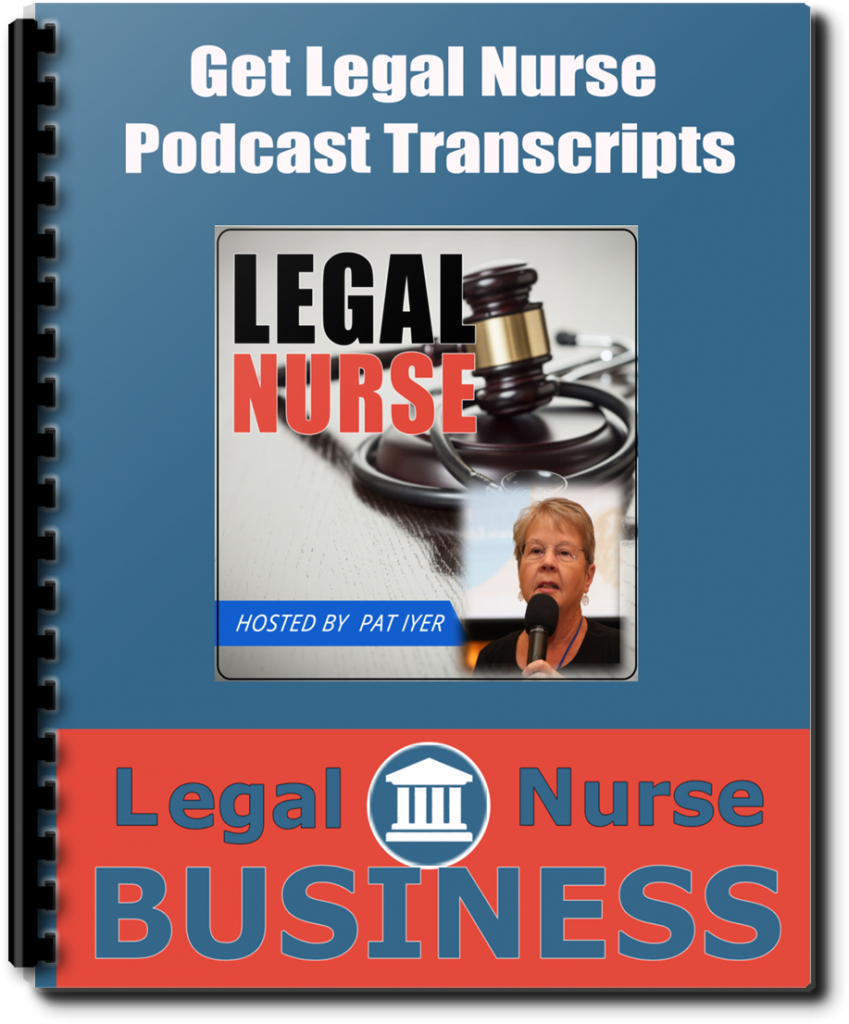 Click here to get the transcript for this podcast!
Learn more about Blue Minds and Blue Zones and Plant Based Food
Glysophate, an ingredient in Roundup, has been proven to cause neurological disease also including Alzheimer's.
Because animals raised for food may be eating food sprayed with glysophate, find out what kind of diet is your only sure protection from glysophates.
Electronic emissions from 5G networks are proven to be a specific ill effect.
In general, here's what you can do to prevent the many ill effects of cell phones.
What are the key benefits of retirement?
Join Us For LNC Success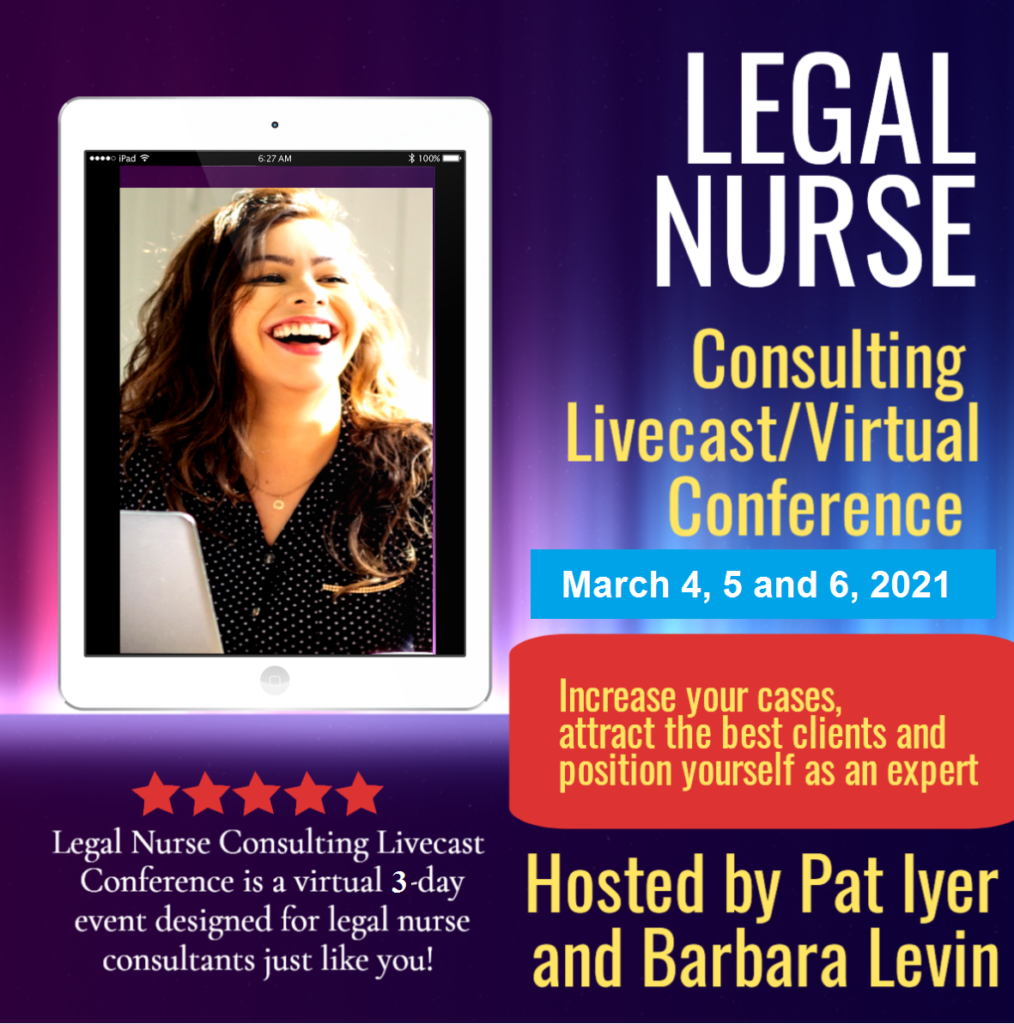 A Virtual Conference
March 4, 5 and 6, 2021 from 10:30 am to 6:00 pm Eastern
Pat and Barbara put together the first Legal Nurse Consulting Virtual Conference in July 2020.
They are back with an all new conference based on what attendees said they'd find more valuable. This new implementation and networking event is designed for LNCs at any stage in their career.
Build your expertise, attract higher-paying attorney clients, and take your business to the next level.
After the LNC Success Virtual Conference, you will leave with clarity, confidence, and an effective step-by-step action plan that you can immediately implement in your business.
Over 100 LNCs attended our first virtual conference in July 2020.
Get updated, inspired, and motivated by your experience. Feel connected to LNCs from across the country.
Barbara Levin and I put together a distinguished panel of LNCs, doctors, lawyers, and also business experts to share their knowledge to you in the comfort of your own home.
Who is Barbara Levin? Barbara is my colleague, friend, also an expert witness, orthopaedic nurse clinician, and much more.
No airfare, no hotel, no Uber or Lyft, also no germs and no masks!

Your Presenter
Alexi Bracey studies have lead to a Healthy Brain, Healthy Mind Program so individuals can "thrive as they age" stopping and preventing dementia.
Connect with Alexi at facebook.com/alexi.bracey