Podcast: Play in new window | Download
Subscribe: Apple Podcasts | Google Podcasts | Stitcher | Email | RSS | https://podcast.legalnursebusiness.com/subscribe-to-podcast/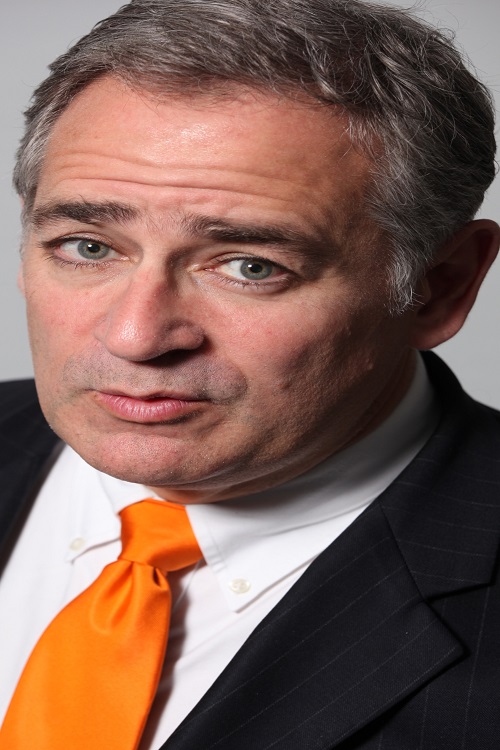 Elliot Kolodny, who has worked both as a plaintiff and defense attorney, currently focuses on nursing home malpractice cases. As an LNC, you have a strong chance of becoming involved in a nursing home case.
By listening to this podcast, you will get true benefit from learning the differences between medical malpractice and nursing home litigation cases and the specifics of why so many nursing home malpractice cases occur.
Check out this episode of Legal Nurse Podcast to hear about Nursing Home Malpractice Cases: Key Differences
What is a critical difference in focus between medical malpractice cases and nursing home cases?
How does the jury's perspective change in nursing home cases?
What causes many instances of nursing home litigation cases?
Why do LNCs play a critical role in nursing home cases?
Get all these tips and more.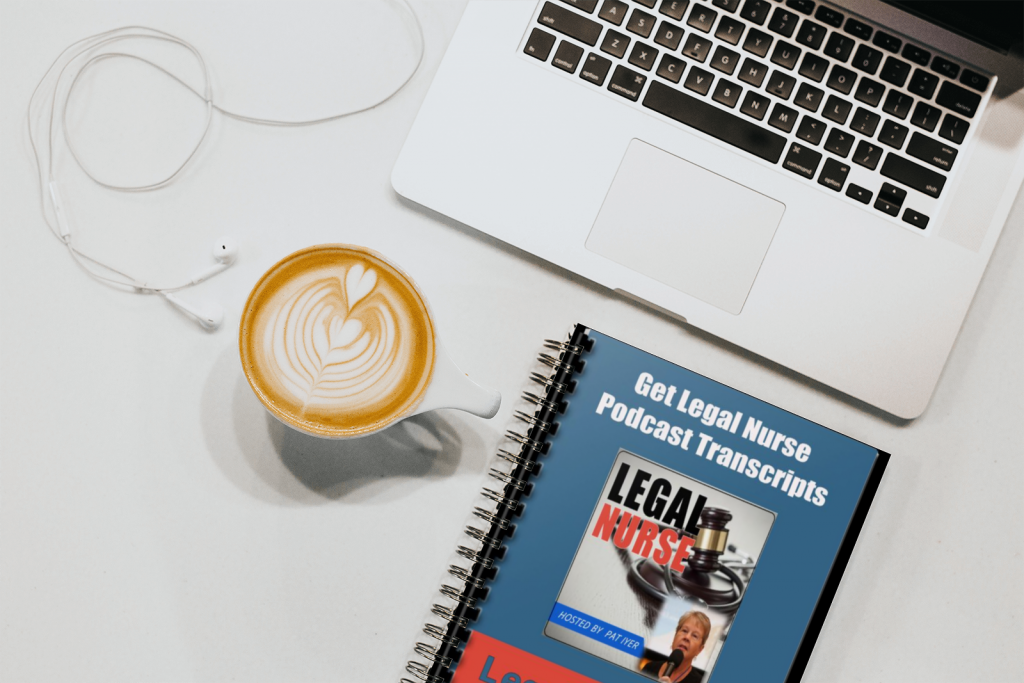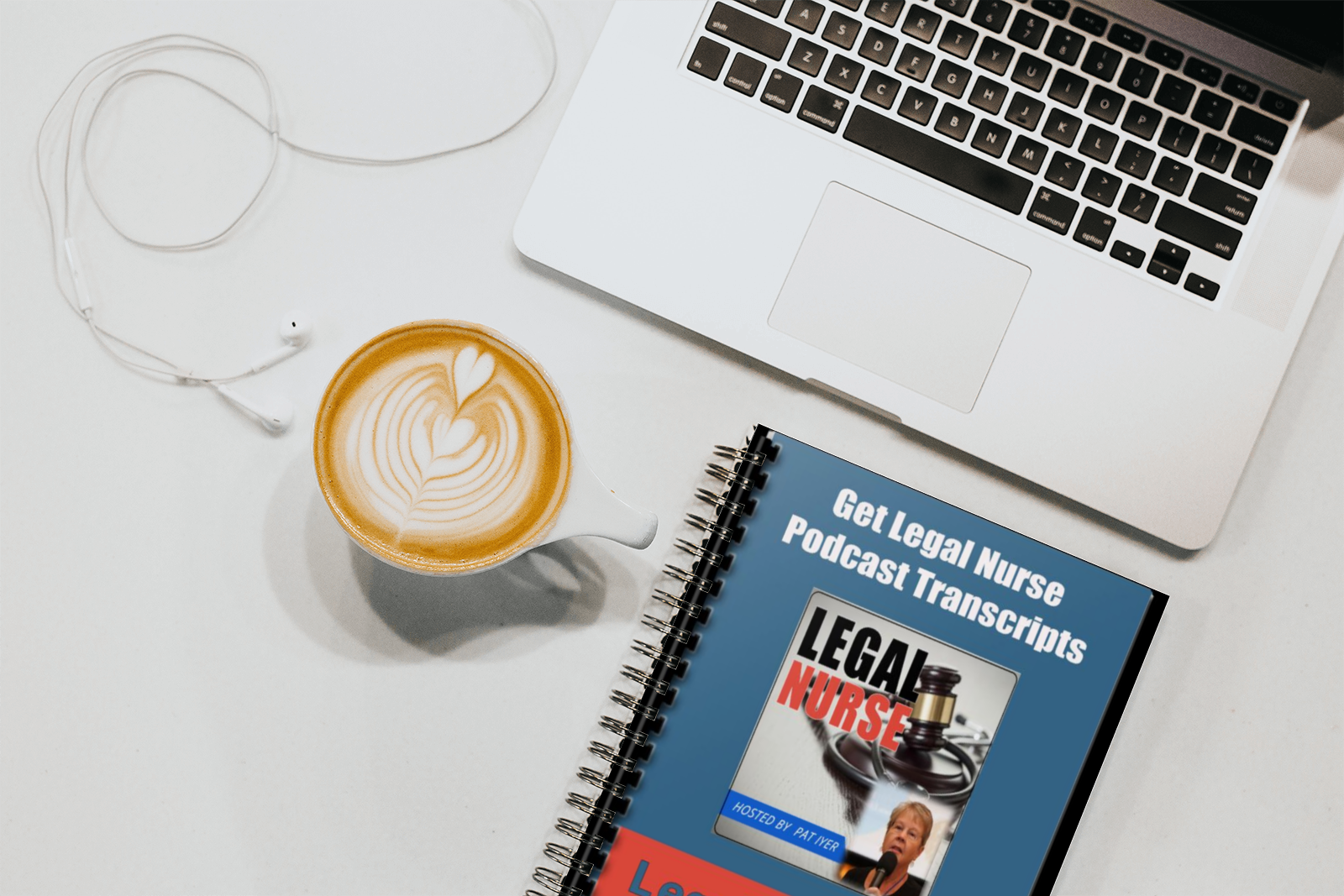 Click here to get the transcript for this podcast!
Join Us For LNC Success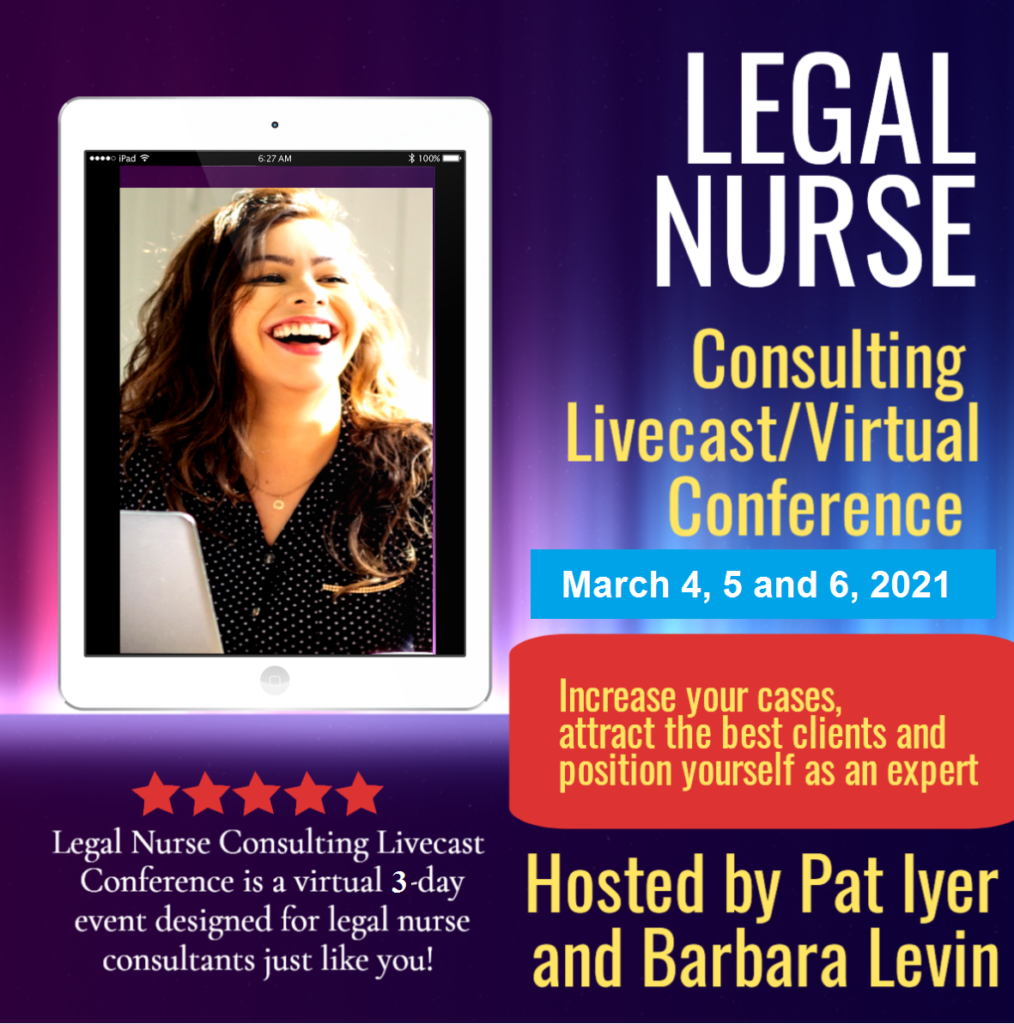 A Virtual Conference
March 4, 5 and 6, 2021 from 10:30 am to 6:00 pm Eastern
Pat and Barbara put together the first Legal Nurse Consulting Virtual Conference in July 2020.
They are back with an all new conference based on what attendees said they'd find more valuable. This new implementation and networking event is designed for LNCs at any stage in their career.
Build your expertise, attract higher-paying attorney clients, and take your business to the next level.
After the LNC Success Virtual Conference, you will leave with clarity, confidence, and an effective step-by-step action plan that you can immediately implement in your business.
Over 100 LNCs attended our first virtual conference in July 2020.
Get updated, inspired, and motivated by your experience. Feel connected to LNCs from across the country.
Barbara Levin and I put together a distinguished panel of LNCs, doctors, lawyers, and also business experts to share their knowledge to you in the comfort of your own home.
Who is Barbara Levin? Barbara is my colleague, friend, also an expert witness, orthopaedic nurse clinician, and much more.
No airfare, no hotel, no Uber or Lyft, also no germs and no masks!

Your Presenter
Experienced plaintiffs' personal injury attorney with demonstrated expertise in nursing home, medical malpractice, auto, premises liability, products liability, pharmaceutical, complex commercial litigation, insurance coverage and bad faith, securities, environmental, employment, municipal, and consumer fraud claims. Has tried numerous cases throughout Pennsylvania, including Bucks, Chester, Delaware, Lehigh, Lackawanna, Luzerne, Montgomery and Philadelphia Counties, as well as Federal Courts in PA and NJ. Has handled appeals in Superior and Commonwealth Courts of PA and U.S. Court of Appeals for the Third Circuit.
Get in touch with Elliot at www.Abuseanalytics.com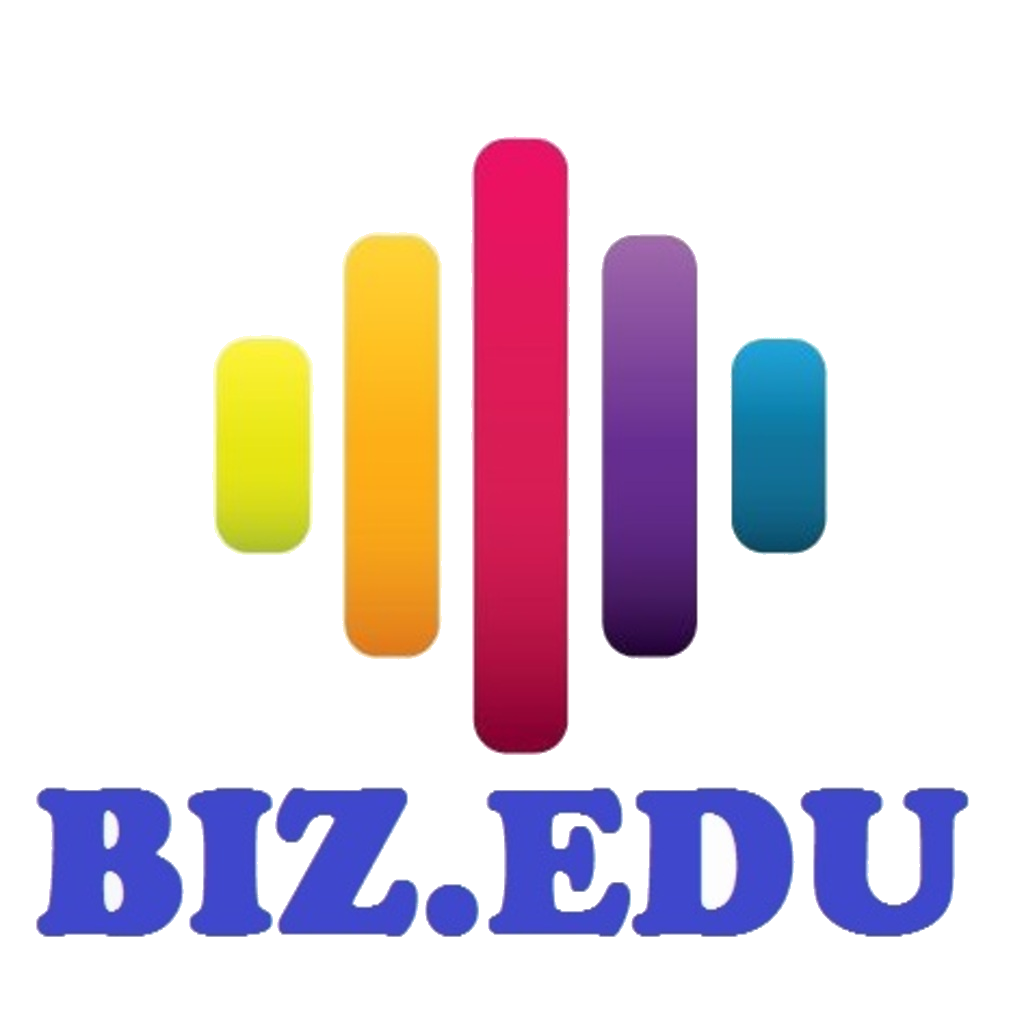 Listen to this Podcast on your phone. Download our mobile app BIZ.EDU