Podcast: Play in new window | Download
Subscribe: Apple Podcasts | Android | Email | Google Podcasts | Stitcher | RSS | https://podcast.legalnursebusiness.com/subscribe-to-podcast/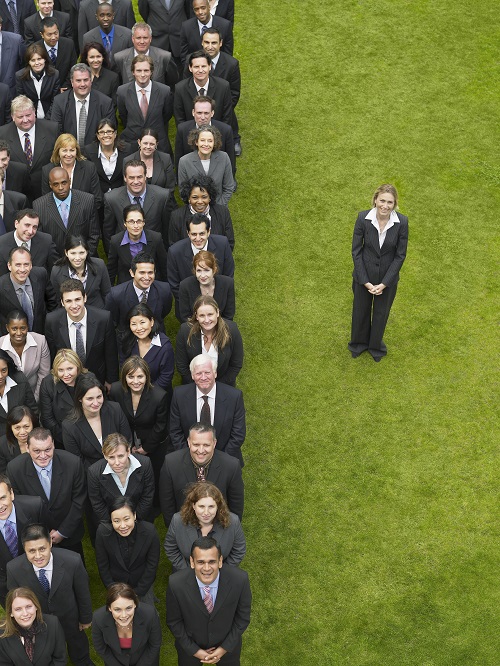 What makes you stand out as a legal nurse consultant? Last week I taught a program called, "Build Your Client List" for the West Virginia Upper Ohio Valley AALNC chapter.
One of the participants listened to me describe your ideal client as a person who
has an immediate need,
has the money to pay you, and
wants YOU.
The LNC asked, "How can I be sure the attorney wants me?"
The answer to that is what makes you stand out. What are your special skills? In marketing terms, what is your unique selling proposition (USP); one that captivates your audience?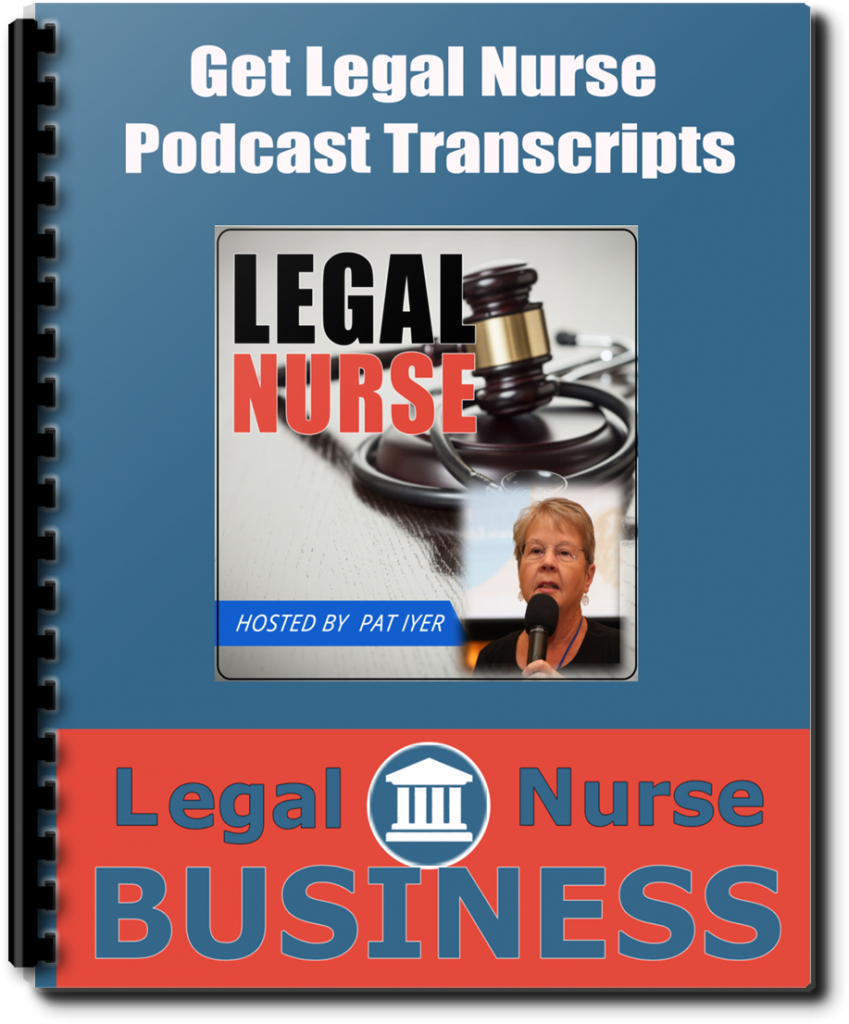 Click here to get the transcript for this podcast!
Listen in as Pat Iyer chats about these points
Why You Need a USP
How to find your unique selling proposition and the value you add to your clients
Questions you should ask yourself
How to find Your true value
Six steps to learning about your target market
Related Product: Free Presentation To Attorneys Checklist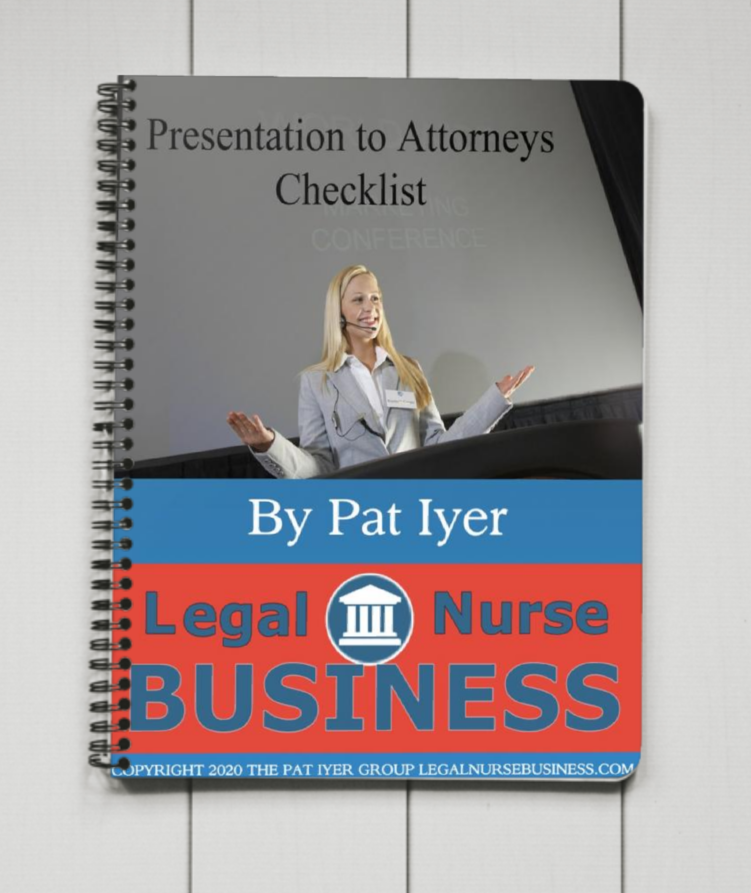 This is what I suspect is true:
You want to present your expertise so effectively that attorneys will line up to speak to you after your talk.
And, you know that there is a lot to master in order to effectively give a talk.
You need to feel prepared and confident when you stand in front of your attorney audience.
How can you stand up in front of attorneys feeling confident and prepared? How can you eliminate that nagging worry that you've overlooked an important detail? I have a brand-new free checklist to share with you. It is called Presentation to Attorneys Checklist. It will take you through the before, during and after phases of giving a talk to attorneys so that you are ready to make the most of this opportunity to share your knowledge – and gain clients.

Your Presenter
Pat Iyer has been a legal nurse consultant since 1987. She dealt with several angry attorneys and had to defuse their anger in order to understand their concerns and resolve them.