Podcast: Play in new window | Download
Subscribe: Apple Podcasts | Android | Email | Google Podcasts | Stitcher | RSS | https://podcast.legalnursebusiness.com/subscribe-to-podcast/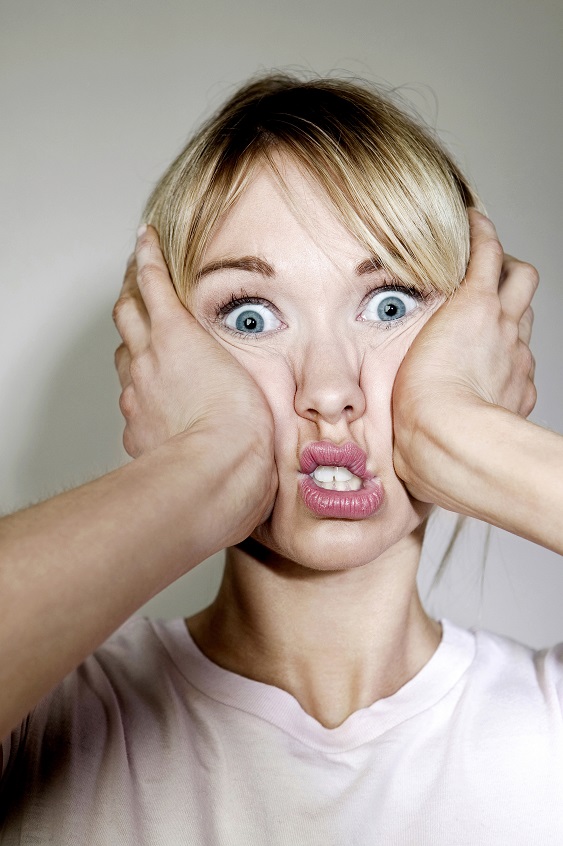 Are you constantly worrying about everything? Many legal nurse consultants worry about relationships, finances, parents, children, and their jobs or businesses.
Your negative thoughts can take control of your mind and drive you crazy, prevent you from sleeping well, and disrupt your concentration. So, in this show, I'm going to share some strategies that will help you get those positive thoughts back in your brain too.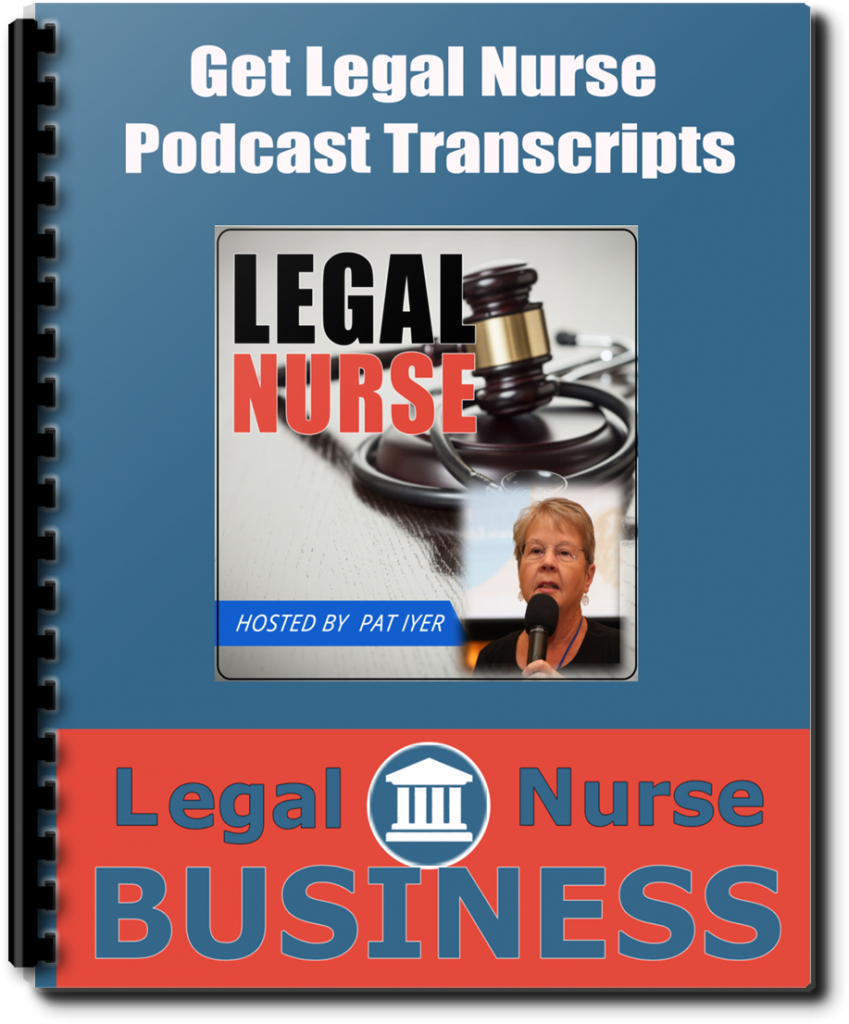 Click here to get the transcript for this podcast!
Listen in as Pat Iyer chats about these points
Body Effects of Worrying
How to Count Your Worrying
Use Relaxation Methods for Bodily Disturbance
Ways to have fun
Related Product: Very soon you'll be able to get access to these top shows on my website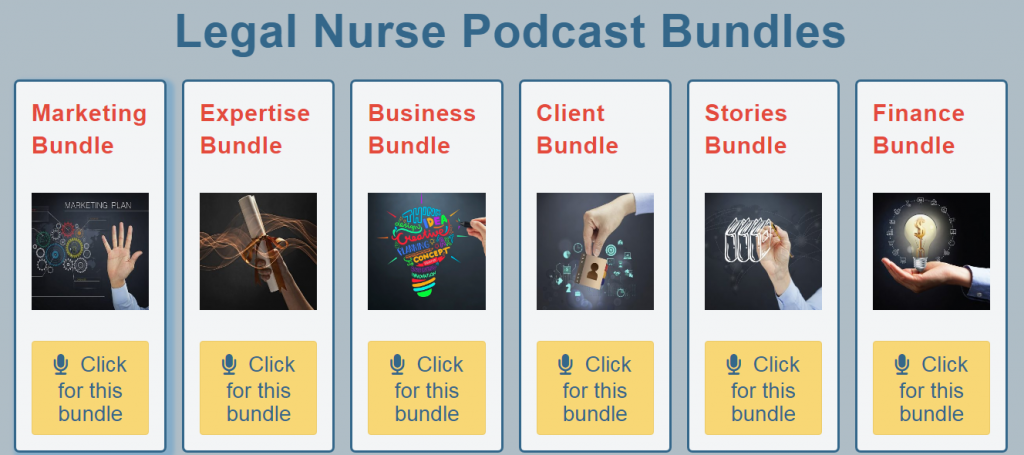 You may have heard me speak about the 5 pillars of legal nurse consulting. I believe these are essential for success. The 5 pillars are expertise, marketing, client relationships, business development, and finance.
I've studied the reports I receive from the company that hosts this podcast and identified the most downloaded shows. I selected the top 4 shows in each of the 5 pillars. To round it out, I added a 6th category: stories of successful legal nurse consultants.
In addition to being able to get the bundle of shows, you'll also be able to download a Mini Workbook so you can take notes, record your insights, and focus on the key points.
Very soon you'll be able to get access to these top shows on my website: podcast.legalnursebusiness.com. They aren't there yet – listen to this show for an announcement.
Your Presenter
Pat Iyer has been a legal nurse consultant since 1987. She also built a successful LNC business that included testifying as an expert fact witness for 25 years. Pat has written or edited 48 of her own books.