Podcast: Play in new window | Download
Subscribe: Apple Podcasts | Google Podcasts | Stitcher | Email | RSS | https://podcast.legalnursebusiness.com/subscribe-to-podcast/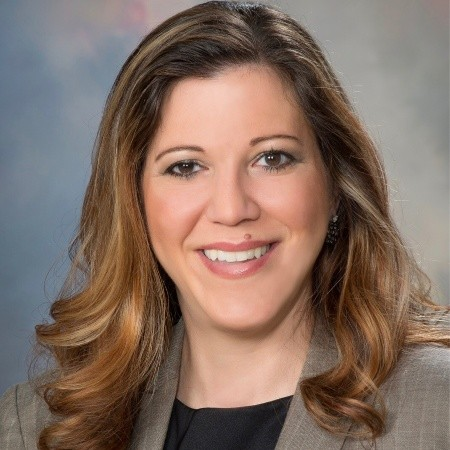 When it comes to nursing and doctors' care, procedures, documentation, and much more, a nursing home environment differs greatly from that of an acute care facility. Irene Nobles, an LNC who specializes in long-term care cases, shares some of the most crucial differences.
One major difference is regulatory. Very different governmental standards apply to overall care in a nursing home. One reason for this is the heightened vulnerability of the patient population. One complexity is that regulations may vary from state to state, but federal regulations take priority.
Those working a nursing home case are far more likely to be faced with piles of paper records. Because many patients may be long-term residents, many of these records may be in storage. Paper records also make creative rewriting of incidents like falls possible, a situation which should put the LNC on alert.
Irene emphasizes the importance of asking for or researching supplementary information. These include daily staffing reports, patient complaints, call light records, and other forms of information that can provide a wealth of information. It's also important to look up the nursing home's CMS star rating, which is available to anyone on the CMS website. This site contains detailed information that can help the LNC
This podcast highlights how varied the work of an LNC can be and the many areas of expertise in which one can specialize. If you're interested in a nursing-home specialty, you'll get a solid beginning here.
Join me in this episode of Legal Nurse Podcast to learn about Long Term Care Liability – Irene Nobles
Why must an LNC have knowledge of regulatory differences between long-term and acute-care settings.
How does documentation in a nursing home differ from that in a hospital?
What makes reading nursing home medical records challenging?
How can an LNC recognize a falsified medical record?
What supplemental information should an LNC investigate?
---
Join us for our 6th Virtual Conference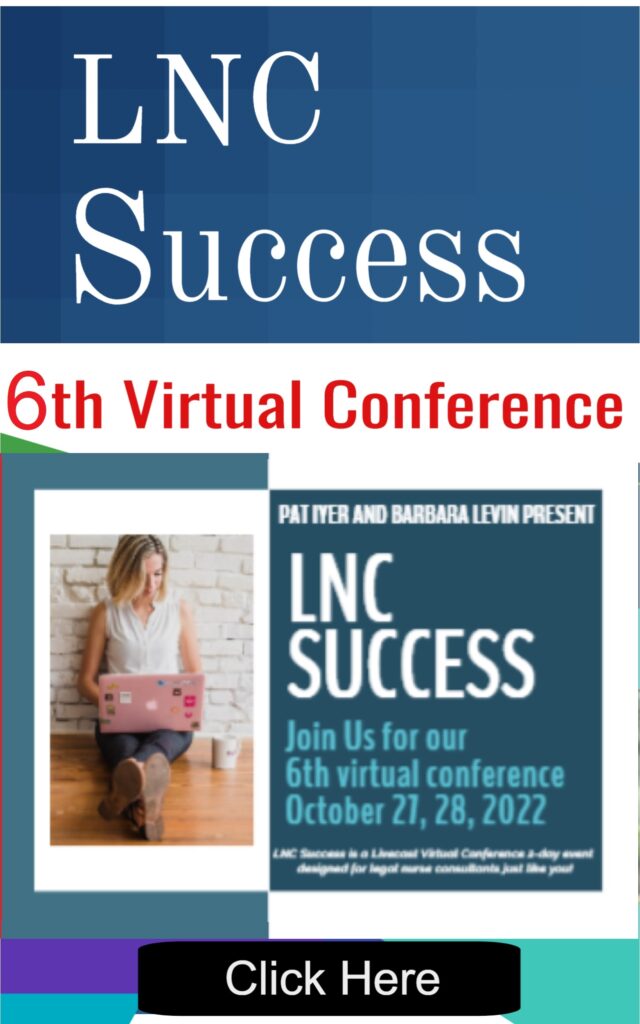 LNC Success is a Livecast Virtual Conference 2-day event designed for legal nurse consultants just like you!
Pat Iyer and Barbara Levin put together THE first Legal Nurse Consulting Virtual Conference in July 2020.
They are back with their 6th all new conference based on what attendees said they'd find most valuable. This new implementation and networking event is designed for LNCs at any stage in their career.
Build your expertise, attract higher-paying attorney clients, and take your business to the next level.
After the LNC Success Virtual Conference, you will leave with clarity, confidence, and an effective step-by-step action plan that you can immediately implement in your business.

---
Your Presenter of Long Term Care Liability – Irene Nobles
Irene is a Master's prepared Nurse Executive with over three decades of healthcare experience, having expertise in Clinical Risk/Regulatory Compliance, both in LTC and physical rehab. Irene began her healthcare career in 1988, where she worked as a psychiatric technician caring for chronic, mentally ill and criminally insane patients. After completing her nursing degree, she transitioned into chemical dependency & addiction rehab. Irene later obtained her license as a Healthcare Risk Manager. Her passion for quality care and patient advocacy, led her to the field of Legal Nurse Consulting where she serves as a testifying expert for plaintiff and defense.