Podcast: Play in new window | Download
Subscribe: Apple Podcasts | Google Podcasts | Stitcher | Email | RSS | https://podcast.legalnursebusiness.com/subscribe-to-podcast/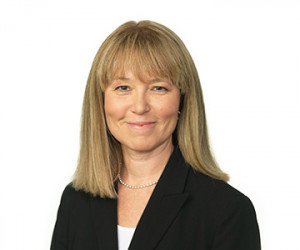 Beth Zorn is one of the pioneers in the LNC field, having worked as a legal nurse consultant for 35 years. She has extensive experience both as an in-house LNC, both for defense and plaintiff firms. Her information and advice will be invaluable for anyone considering in-house LNC work.
One primary distinction between plaintiff and defense work is that in the defense situation, cases may have been prescreened by the insurance company. In a plaintiff environment, paralegals often do the initial screening work. LNCs will evaluate cases that have some promise.
Beth takes us through the various stages of a case's evolution, which is similar in both defense and plaintiff situations.
She emphasizes that the atmosphere of a law firm can vary greatly. In general, the size of a firm will determine the degree of mutual support and opportunity for LNCs to learn more about the legal aspects of their work. She feels strongly that in-house work gives LNCs a much greater opportunity to learn than the independent LNC gets.
One of the most valuable pieces of this podcast is Beth's advice on how to successfully interview for an in-house position. She recommends coming with a host of questions targeted at discerning the work ethic, the company culture, and to determine how great the learning opportunities will be.
Be prepared for a priceless introduction to the world of in-house LNC work.
Join me in this episode of Legal Nurse Podcast to learn about Inhouse LNC Experience – Tips from a Master – Beth Zorn
What standards does an in-house plaintiff LNC use to screen incoming cases?
How does an in-house defense LNC evaluate cases?
Why is the learning curve shorter for an in-house LNC than for an independent LNC?
How can you get employed as an in-house LNC?
How can you take charge of your interview for an in-house LNC position?
---
Join us for our 6th Virtual Conference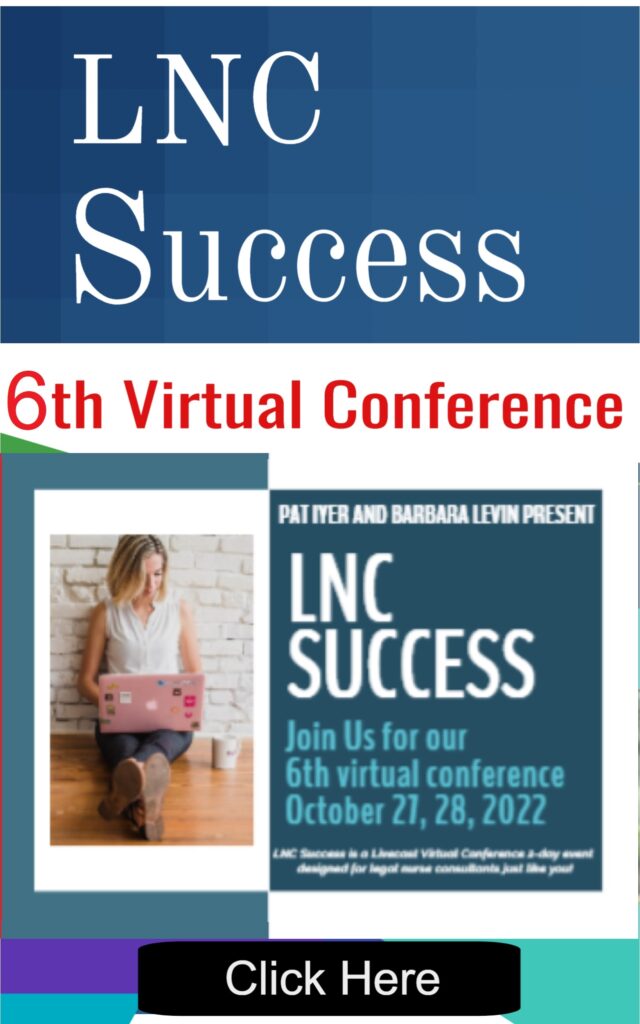 LNC Success is a Livecast Virtual Conference 2-day event designed for legal nurse consultants just like you!
Pat Iyer and Barbara Levin put together THE first Legal Nurse Consulting Virtual Conference in July 2020.
They are back with their 6th all new conference based on what attendees said they'd find most valuable. This new implementation and networking event is designed for LNCs at any stage in their career.
Build your expertise, attract higher-paying attorney clients, and take your business to the next level.
After the LNC Success Virtual Conference, you will leave with clarity, confidence, and an effective step-by-step action plan that you can immediately implement in your business.

---
Your Presenter of Inhouse LNC Experience – Tips from a Master – Beth Zorn
A board certified legal nurse consultant with more than 35 years' experience in the legal field, Elizabeth is a member of the American Association of Legal Nurse Consultants (AALNC). From 2010 to 2014, she served on the AALNC board of directors, including one year as president.
Elizabeth has mentored numerous LNC interns at her law firm and in 2006, started LNC Exchange, a national networking forum for LNCs. Her extensive experience in the medical legal field has allowed her to develop an advanced level of knowledge and skills in the screening and prosecution of medical malpractice, wrongful death and personal injury claims.
Connect with Beth www.LNCExchange.com