Podcast: Play in new window | Download
Subscribe: Apple Podcasts | Google Podcasts | Stitcher | Email | RSS | https://podcast.legalnursebusiness.com/subscribe-to-podcast/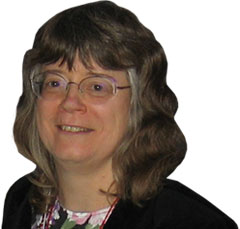 You're doing some work-related tasks, and a voice ( your inner critic) tells you you're doing it all wrong. Someone wrongly criticizes you, and you don't speak up for yourself. When you try to go to sleep at night, you keep on thinking of everything you have to do to complete a project.
Each of these issues represents an aspect of the Inner Critic, the voice that can quickly or slowly weaken your self-esteem.
Annie Notestein, who specializes in working with people who are frustrated by the negative effects of the Inner Voice and want to quickly regain their self-esteem, is an expert on the ways this destructive voice can show up.
The biggest difficulty in addressing it is that it develops early in life, often between the ages of five and eight, forming in response to the need for our parents to love us and take care of us. If a parent tells us, "That was a stupid thing to do," we will internalize that and be sure to tell ourselves when we think we've done something stupid.
Annie addresses the particular ways the Inner Critic speaks to nurses: telling them to take extra shifts and working hard until they burn out, trying to do things perfectly, taking care of others but not themselves, being so analytical that the voice of intuition gets silenced.
This podcast will help you to identify your particular Inner Critics (you can have more than one) and how to loosen its hold on you. It will also introduce you to a compassionate coach who can take you further on this journey.
Join me in this episode of Legal Nurse Podcast to learn How to Silence Your Inner Critic Annie Notestein
What is the Inner Critic?
How does it try to help us in childhood?
How can people deal with their perfectionism?
When does a highly analytical perspective become a problem?
How does the Inner Taskmaster keep your mind overly busy?
---

Domestic Violence – How LNCs help Attorneys is a live cast virtual conference 2-Day event designed for LNC and forensic nurses just like you.
You've seen the victims of violence – the woman with bruises or lacerations or broken bones who mutters about walking into a door, or falling down stairs. You know that these stories don't ring true.
One of four women in the U.S. and one in seven men have experienced severe physical violence by an intimate partner in their lifetime.
Alternatives to Violence
Throughout the conference, you'll hear about the traumatic injuries from the perspective of the victim. What can be done to help the perpetrator?
Supportive Alliance for Family Empowerment (SAFE Counseling Program, Inc.) is a respected violence prevention and intervention program in Bucks County, Pennsylvania. The program is designed to effect positive, internally driven change in individuals at risk for perpetrating violence or convicted of perpetrating violence. SAFE's strategies and tools have been developed through work with perpetrators and victims of violence since 1982.
Teresa Devitt Lynch and I have the answers for how you can most effectively help criminal defense attorneys and prosecutors. As a forensic nurse, Teresa developed deep expertise in how to share her knowledge of intimate partner violence to help attorneys.
Attorneys who handle these cases are stymied by
Medical injuries
Medical records
Medical evidence

---
Your Presenter How to Silence Your Inner Critic Annie Notestein
I've been a nurse for 15 years. Most of my experience is in Long Term Care (Nursing Homes). What drives me today is the same thing that drove me to make my career choice, and that is to help people. I've always wanted to be a nurse. Working with and advocating for residents in nursing homes is so fulfilling. I can help those with very little voice, the most vulnerable population, in having a better quality of life.
Connect with Annie makepeacewithyourinnercritic.com