Podcast: Play in new window | Download
Subscribe: Apple Podcasts | Google Podcasts | Stitcher | Email | RSS | https://podcast.legalnursebusiness.com/subscribe-to-podcast/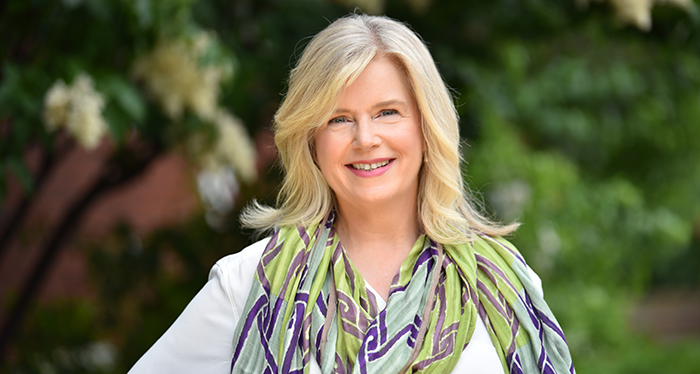 As a legal nurse consultant or someone who wants to open a business as an LNC and also create a brand, you have a primary question to answer: What makes you unique? What sets you apart from other practitioners? How can you make that distinction clear so that you can attract the attorneys and cases you want? How narrow should you make your niche?
All of these questions relate to branding, and understanding this concept can help a clinical nurse with no experience in marketing make the necessary transition to working as a confident businessperson. Kim Speed, a branding and visibility expert, is here to answer those questions. People often think your brand is your logo, your business, cards, or the name of your business. These outward symbols express your brand. Kim recommends that you think of it as your reputation, i.e., what you want people to think of you.
LNCs (and other businesspeople) may hesitate to define themselves too narrowly, thinking that they'll have too small a target range for clients. Kim believes that, while you may want to adjust the boundaries of your target audience, developing a niche that allows your expertise to shine attracts the kinds of clients you most want.
She also emphasizes that your brand is more than a collection of words. If part of your brand focuses on your reliable service, you need to put that principle into practice. You get your reports in on time; you hire carefully vetted expert witnesses, you return phone calls promptly. You put your brand into action.
Join me in this episode of Legal Nurse Podcast to learn about How to Polish Your LNC Brand – Kim Speed
What is the essence of a brand?
How can others help you define your brand?
Does defining your niche loss or gain you clients?
How specific should your niche be?
How do you bring your brand to life?
---
As a legal nurse consultant, you face a lot of competition. How can you convince an attorney to choose you over the many other LNCs seeking clients?
The answer is branding: giving people a reason to choose you because they feel you offer something they can't get anywhere else.
In How to Heat a Fiery Brand for Your LNC Business: Tips to Be Noticeable, by Pat Iyer, you'll discover how to define and express your unique identity, the special gift you offer your client that no other LNC can.
It may be
● exceptional customer care,
● attention to detail, or
● going above and beyond what the client requests.
Learn what your gift is and use it to position yourself in the LNC world. Then you will attract attorneys for whom price is not an issue because your branding makes it clear that hiring your services will yield rewards beyond price.
That's what branding is: giving people a reason to choose you because they feel you offer something they can't get anywhere else.

---
Your Presenter How to Polish Your LNC Brand – Kim Speed
Kim Speed is a brand visibility, business mentor, speaker, recipient of the Most Influential Business Woman in Brand Development and Amazon best-selling author of Branding on a Shoestring. How to recreate your small business identity and increase sales results in 83 days or less.
During her years in the corporate world, Kim was a Creative Director for some of the biggest global brands including Coca-Cola, TD Bank, Ford and Molson Coors.
After leaving the world of advertising, Kim started her own business, Purple Moon Creative, Brand and Marketing Boutique, where she helps budding and building entrepreneurs create brands that stand out and attract clients.
Connect with Kim https://purplemooncreative.com/