Podcast: Play in new window | Download
Subscribe: Apple Podcasts | Google Podcasts | Stitcher | Email | RSS | https://podcast.legalnursebusiness.com/subscribe-to-podcast/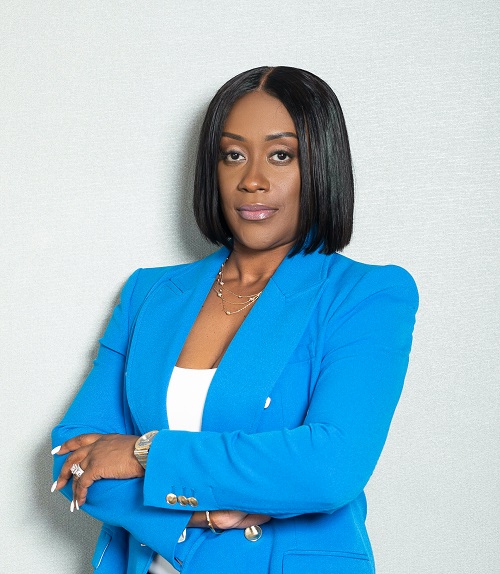 If you are an LNC who did your clinical work in a hospital, you'll find many challenges in analyzing a legal case involving nursing homes. Tiffany Hinds, an LNC who has extensive experience working in nursing homes, provides a wealth of information.
Among the challenges she describes are medical records that are unique to long-term care environments. She also emphasizes the importance on having information on the government-issued rating of the facility. The nursing home environment is prone to situations such as frequent falls and pressure ulcers. An LNC must analyze every aspect of the case to determine if liability is involved.
In a broader sense, the LNC needs to understand the particular occupational dynamics of a nursing home. CNAs, who are largely overworked and underpaid, comprise the bulk of the work force. Their high turnover places a burden on the nursing home in terms of the need to train and integrate the new employees into the system. Tiffany emphasizes the importance of acknowledging the CNA's vital contribution to the facility. She also compares the roles of LPNs and RNs.
The pandemic has exposed the shortcomings of nursing homes across the country. You can expect increasing number of legal cases to occur. This podcast can help you gain a better understanding of the issues involved.
Join me in this episode of Legal Nurse Podcast to learn about Nursing Homes
Why is the Minimum Data Set (MDS) so essential for an LNC involved in a long-term care case so important to understand?
What are F-tags, and why are they critical?
What situations or conditions are most prone to lawsuits?
In an investigation of a case, what steps should be taken?
How can a nursing home administrator or supervisor encourage staff to be honest about reporting errors or incidents?
What causes high turnover of CNAs in nursing homes, and how does that affect overall quality of care?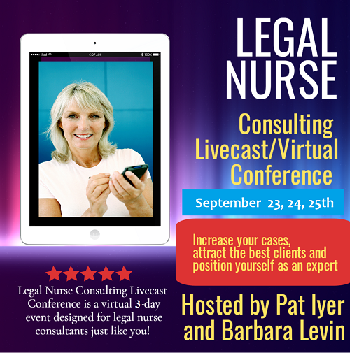 Related Product
Join Us for our 4th virtual conference
LNC Success
Pat and Barbara put together the first Legal Nurse Consulting Virtual Conference in July 2020.
They are back with their 4th all new conference based on what attendees said they'd find most valuable. This new implementation and networking event is designed for LNCs at any stage in their career.
Build your expertise, attract higher-paying attorney clients, and take your business to the next level.
After the LNC Success Virtual Conference, you will leave with clarity, confidence, and an effective step-by-step action plan that you can immediately implement in your business.

Your Presenter
Tiffany Hinds BSN, RN, CLNC is the founder and CEO of Precision Healthcare LLC. She is a certified legal nurse consultant with extensive years of experience in skilled nursing facilities, specifically long-term care. She has held different positions within various multi- faceted facilities that has enabled her to leverage her clinical experience and knowledge to quickly identify medical and nursing issues that can often go unnoticed.
Before devoting her work full-time to Precision Healthcare, Tiffany served as a Nurse Manager of sub-acute units, Director of Wound Care, Risk Manager, Assistant Director of Nursing and an Infusion Nurse, which all strengthen her previous position as Director of Nursing. In her capacity as Director of Nursing, the facilities under her charge, surpassed expectations with annual department of health surveys, resulting in the facilities being found deficiency free. She has audited a variety of top nursing home concerns, pioneered multiple projects according to regulatory compliance, written and revised policies and procedures, spearheaded leadership/staff trainings, and successfully implemented programs and committees.
Tiffany was born and raised in the Bronx, New York where she resides with her husband and their three beautiful children.
Connect with Tiffany at www.precisionhc.net
Or connect on social media:
https://www.linkedin.com/feed/
https://www.instagram.com/precision_healthcare_llc/
https://twitter.com/precisionhc_llc
https://www.facebook.com/Precision-Healthcare-LLC-174007090767402