Podcast: Play in new window | Download
Subscribe: Apple Podcasts | Google Podcasts | Stitcher | Email | RSS | https://podcast.legalnursebusiness.com/subscribe-to-podcast/
If you are an LNC or malpractice attorney, you will surely come across cases in the very high-risk area of labor and delivery obstetrics. Jill Gunther, a highly experienced clinical nurse in this area, breaks down the major risks and how to prevent them.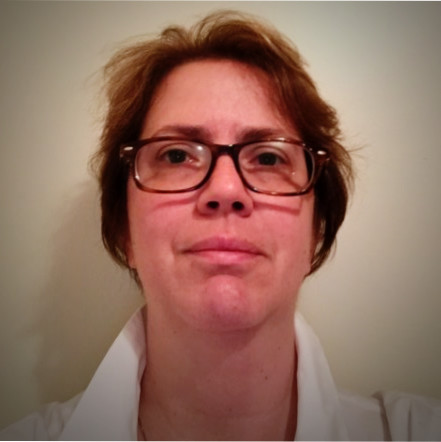 In many areas, obstetrics has evolved technologically, but Jill questions whether postpartum mothers get sent home earlier than they should. She cites the number of complications that can occur excessive bleeding, blood clots, placental retention within the uterus leading to infection, and also emphasizes the importance of the discharging nurse giving the mother clear instructions and guidelines.
She adds that failure to seriously address the medical concerns of a postpartum mother can lead to issues of liability. Failure to correctly measure and address quantitative blood loss can also lead to legal issues. Jill explains why it's much easier to measure blood loss than in the past.
Jill gives a mixed report on the state of obstetrics in the COVID environment. The quality of teaching, she believes, has fallen off. Staff has been reduced. She feels that it will be more difficult to apply the standard of care guidelines that existed in the pre-COVID medical world.
Women, however, will continue to have babies, and every LNC needs to be familiar with the risks of labor and also the postpartum environment. You will find Jill's insights invaluable in this episode of Legal Nurse Podcast.
Join me in this episode of Legal Nurse Podcast to learn about Bleeding to Death after Delivery
What is the most common risk associated with childbirth and also the postpartum period?
How safe is it to send a woman home a few days after childbirth?
What instructions should a mother returning home receive regarding her physical condition?
How can the medical response to a mother's reporting of a physical issue become a legal issue?
How is quantitative blood loss measured?
What measures are used to prevent blood clotting?
Why is it so difficult to assign liability for death from an amniotic fluid embolism?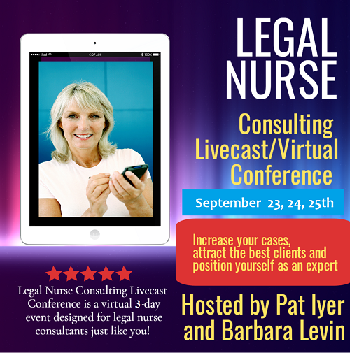 Related Product
Join Us for our 4th virtual conference
LNC Success
Pat and Barbara put together the first Legal Nurse Consulting Virtual Conference in July 2020.
They are back with their 4th all new conference based on what attendees said they'd find most valuable. This new implementation and networking event is designed for LNCs at any stage in their career.
Build your expertise, attract higher-paying attorney clients, and take your business to the next level.
After the LNC Success Virtual Conference, you will leave with clarity, confidence, and an effective step-by-step action plan that you can immediately implement in your business.

Your Presenter
Jill Guenther, MSN, RN RNC-OB, C-EFM, C-ONQS
Staff Registered Nurse at Burdett Birth Center
– 9 years high risk inpatient obstetrics
– 9 years low risk inpatient obstetrics
– 1.5 years management high volume labor & delivery
– excellent chart review skills
– pursuing legal nurse consultant certification
Connect with Jill at https://www.linkedin.com/in/jill-guenther