Podcast: Play in new window | Download
Subscribe: Apple Podcasts | Google Podcasts | Stitcher | Email | RSS | https://podcast.legalnursebusiness.com/subscribe-to-podcast/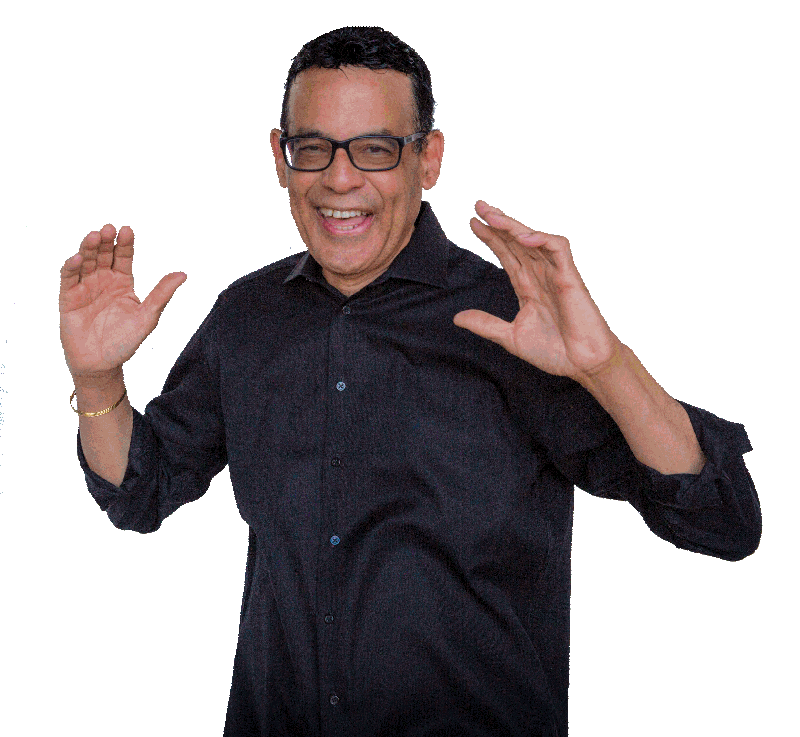 As a legal nurse consultant, you want to stand out from others in your field. When you offer the same services, what makes you special? What makes an attorney say, "I want to work with this person?"
It's not low pricing. That strategy will put you in the bargain basement of the LNC world. It's not about marketing if you're marketing the same services as every other LNC. You need to discover what makes you unique as a practitioner and design that as your brand.
Gerry Foster, known as the Brand Evangelist, will show how you how to use the same practices that have made Amazon, Virgin Airways, Starbucks, and other companies' leaders in their fields.
He begins with the premise that you are unique. Your unique identity doesn't come from your degrees, your publications, or your years of practice. Your special gift is what you can offer your client that no other LNC can. Maybe it's your attention to detail, your ability to listen to and fulfill your client's needs.
It might be the feeling you give him or her that in the stress-filled legal world, you are reliable, you will come through. Learn what your gift is and use it to position yourself in the LNC world. Then you can market because you have something special to put in the marketplace. Then you will attract attorneys for whom price is not an issue because you make it clear that hiring services will yield rewards beyond price.
It all begins with branding. Begin now. Listen to or watch this podcast to get Gerry's take on branding.
Join me in this episode of Legal Nurse Podcast to learn about Crafting Your Unique LNC Brand
What is a brand?
How can you define your brand?
Why does a brand focus on experience rather than on product?
What is the power of emotion in branding?
How do complaints present opportunities?
Related Product: Discover, Define, and Deliver a Brand That Shines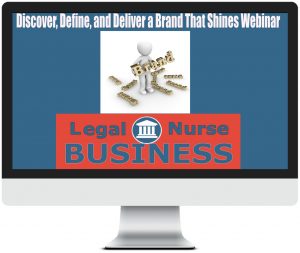 Branding is the true foundation of any legal nurse consulting business. You need a clear brand that shines. (This is not just a logo or marketing strategy, but a BRAND). Without branding that shines, then your legal nurse consulting marketing efforts and sales efforts are not as efficient. You must have a brand that shines to stand out from competition and to build IMMEDIATE trust, likability, value, and confidence for your prospects.
Do you question whether your branding is strong enough?
Do you have a brand that shines? Is it clear and consistent?
Do you feel disconnected from your branding?
Do you reluctantly hand out your business card because it just isn't YOU?
Do you wish you had a step-by-step guide to creating branding that can compete with the best of the best?
I've got online training for you called Discover, Define, and Deliver a Brand That Shines. Get the details about this online training by Jena Rodriquez at this link: http://lnc.tips/brandshines

Your Presenter
Gerry Foster is a highly accomplished Brand Strategist. He is the
creator of the Big Brand Formula which shows small business owners
how to create a big brand, and a strong message that sells, so you
can excite, delight, and ignite your market and make it easier to get
new customers.

Gerry has more than 30 years of successful experience showing
small business owners how to brand as the big companies do –
combining the best in entrepreneurial branding with the best thinking,
methods, and approaches from the world of big branders.

As an international speaker, trainer, and coach, he is driven by a
passion to give life to and nurture products and services that will
flourish and grow beyond what is typically offered by a competitor.
Drenched in promises of coveted customer experiences, the brands
he creates have tremendous emotional appeal.
Connect with Gerry at https://gerryfosterbranding.com
Or on social media at Linked or Facebook