Podcast: Play in new window | Download
Subscribe: Apple Podcasts | Google Podcasts | Stitcher | Email | RSS | https://podcast.legalnursebusiness.com/subscribe-to-podcast/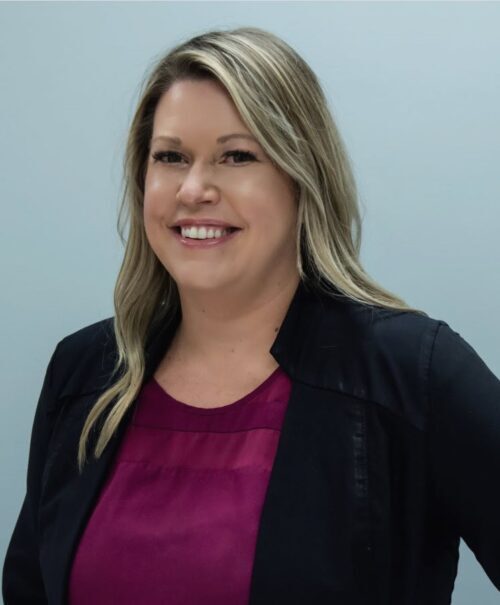 As an LNC, you may have encountered the medical/legal issues that arise when a hospital's chain of command and also nursing administration isn't clearly defined. These problems can especially affect a nurse who sees a problem with a medical or pharmaceutical order or with a patient's condition and is unable to get anyone to address the situation.
For these and other reasons, nursing administration can be of tremendous assistance to an attorney trying to discern where a breakdown may have occurred that caused a potential malpractice issue. Lisa Ortega, experienced nursing administrator and LNC, shares these and other issues that can cause issues that are dangerous and may lead to liability.
A key issue in these pandemic times has to do with rises in drug abuse, domestic violence, and mental health conditions. Patients with psychiatric conditions have been increasingly injuring nurses. This danger causes the need for extra alertness on the part of hospital personnel.
Another medical liability issue has to do with the degree to which those in personnel check the employment records of staff. Lisa cites frequent job changes—or in the case of traveling nurses—agency changes as red-flag situations. She advocates that hospitals run the most thorough checks possible before hiring new employees. She also strongly urges that drug supplies be checked carefully.
Both LNCs and those in supervisory and administrative positions in hospitals will find Lisa's podcast an invaluable source of information.
Join me in this episode of Legal Nurse Podcast to hear how nursing administration can be of tremendous assistance to an attorney trying to discern where a breakdown may have occurred.
What are a nursing administrator's responsibilities?
How does the chain of command in a hospital function?
Why is it important to fill out incident reports for every error?
What makes a nursing administrator an especially valuable LNC?
What are some of the particular challenges of making sure employees have been fully vetted?
How do hospital administrations track down and deal with missing narcotics within the hospital?
Related Product
How to Manage your LNC Business: Top Tips for Success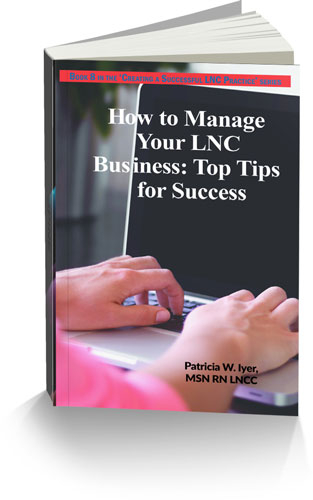 You've gotten your legal nurse consulting business started, you have clients, and you want to sustain your success. How can you manage that business in the best way? There are dozens of traps that can trip you if you aren't aware of them and prepared to tackle them.
Pat knows – she founded and managed a multi-million dollar legal nurse consulting business – and saw plenty of opportunities for trouble.
Let's face it – working with trial attorneys is a challenge. They are driven people who want to do their best for their client. There is a lot at stake in litigation, and you want to have strong relationships with them.
In this book, you'll learn how to deepen your connections with your clients through your communications. When conflict or the need to negotiate arises, the tips in this book will give you the confidence needed to tackle some of the world's best negotiators. Being able to successfully master negotiation, business communication and conflict are essential.
Discover how to win over and retain the clients you want and recognize those who are too much trouble. Pat shows you how.
This is the book to use to build a stable foundation for your business.

Your Presenter
Lisa M. Ortega holds a Doctorate of Nursing Practice from Chamberlain College of Nursing.
Lisa's educational background and years of healthcare experience provides a unique skill set to support you and your cases. As an Advanced Practice Registered Nurse with advanced medical knowledge and research experience, she has the ability to critique both medical and nursing practice, saving you time and money. Ten years in nursing leadership and also administrative roles have provided her knowledge and understanding of regulatory oversight including that by The Joint Commission and The Department of Public Health. This experience allows Lisa to critique care against standards of practice and regulatory bodies; strengthening your case for quicker resolution and outcomes in your favor.
Throughout Lisa's career she obtained advanced training in medical ethics and also served as a non-physician lead on an acute care ethics committee for 9 years, providing many opportunities for case evaluation and clinical recommendations of care. Additionally, Lisa has over 10 years of experience in Palliative Medicine and in Intensive Care giving her an in-depth understanding of serious illnesses.
Connect with Lisa at https://www.ortegaandassociates.com/