Podcast: Play in new window | Download
Subscribe: Apple Podcasts | Google Podcasts | Stitcher | Email | RSS | https://podcast.legalnursebusiness.com/subscribe-to-podcast/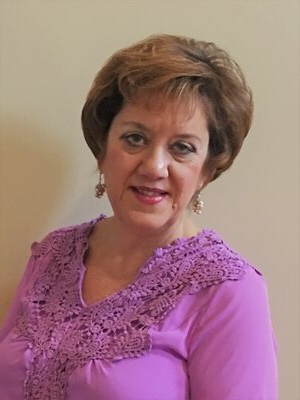 Opioids and their use are already at epidemic proportions in the U.S. Their use has also escalated during the pandemic. Fran Hoh, an advanced practice nurse specializing in palliative care, shares her deep and comprehensive experience with opioid use in both home care and clinical settings, recent legislation, and the importance of listening to the patient's needs.
Fran comments that we had an opioid epidemic before we had COVID. Now with COVID, the statistics are just even more staggering. We have more opioid deaths and more opioid overdoses than we did even before. COVID has not made it any better, and really made it a lot worse.
Underdosing and overdosing with opioids are risks. The American Association for Pain Management Nursing, ASPMN, has a brand new, hot off the press position statement on respiratory depression and assessing for respiratory depression with use of opiates, and who we should be especially careful to look for.
One of the things they said is that 50% of the patients that are in the hospital will receive an opiate, and of that 50% 0.003% to 4.2% will have an adverse reaction. For those that have an adverse reaction, it will increase the length of stay. It will increase the cost of the care; it will put them more at risk to get other side effects or episodes of negative things happening to them.
Because the correct or incorrect prescription and administration of opioids can be critical in a medical legal case, you will find this Legal Nurse podcast invaluable.
Why is it important to know a patient's medical conditions before prescribing opioids?
Can people with addiction issues be prescribed opioids?
How are the current laws regarding opioid prescriptions making people feel like criminals?
What is the value of the Prescription Drug Monitoring Program (PDMP)?
What challenges exist with the use of a PCA pump?
How to Manage Your LNC Business and Clients: Top Tips for Success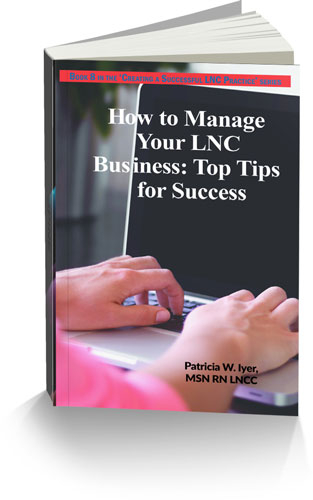 You've gotten your legal nurse consulting business started, you have clients, and you want to sustain your success. How can you manage that business in the best way? There are dozens of traps that can trip you if you aren't aware of them and prepared to tackle them.
Pat knows – she founded and managed a multi-million dollar legal nurse consulting business – and saw plenty of opportunities for trouble.
Let's face it – working with trial attorneys is a challenge. They are driven people who want to do their best for their client. There is a lot at stake in litigation, and you want to have strong relationships with them.
In this book, you'll learn how to deepen your connections with your clients through your communications. When conflict or the need to negotiate arises, the tips in this book will give you the confidence needed to tackle some of the world's best negotiators. Being able to successfully master negotiation, business communication and conflict are essential.
Discover how to win over and retain the clients you want and recognize those who are too much trouble. Pat shows you how. Enjoy this episode of Legal Nurse Podcast to get insights to these questions about the LNC as CEO
This is the book to use to build a stable foundation for your business.

Your Presenter
Fran Hoh, PhD, APN, CS, ACHPN, is an advanced practice nurse who is passionate about end of life care. As such, her doctorate in health administration allowed her to focus her dissertation work on pain management. She currently practices in a hospital as the manager of the inpatient pain service, where she instituted the pain resource nurse program. In this role, Dr. Hoh has been responsible for educating hundreds of nurses to successfully advocate for improved patient pain management. Additionally, she has her own practice, Always Think Comfort, in which she provides palliative care services to patients in long term care facilities, with the goal of preventing unplanned and unnecessary hospitalizations.
Connect with Fran at http://palliativerx.net