Podcast: Play in new window | Download
Subscribe: Apple Podcasts | Google Podcasts | Stitcher | Email | RSS | https://podcast.legalnursebusiness.com/subscribe-to-podcast/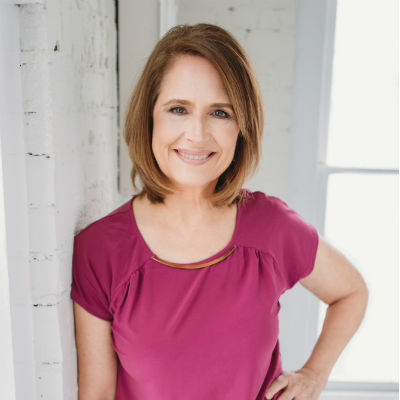 Janelle Anderson shares her story in this podcast about confidence issues for LNCs. You can learn every skill and gather a string of degrees, but if you don't have self-confidence, you won't realize your dreams. Janelle Anderson learned from her own battles with low self-confidence that she needed to share her journey with others, especially women, and also guide them to their own fulfillment.
Janelle describes herself as a person who lacked self-confidence for most of her life and learned how to tackle this issue. In Pat Iyer's experience, many LNCs lack confidence, particularly when they are inexperienced. Does that describe you?
It's a big leap to go from being a clinical nurse to the business world. And the chicken and egg dilemma is that in order to get confidence, you have to have experience, and if you don't get experience, you also can't develop confidence. And some attorneys don't want to hire legal nurse consultants until they have experience, but if nobody hires them, they don't get experience.
Lack of confidence it stops many nurses who are concerned about, "Is this really something that I can do also am I good enough? Will attorneys find value in working with me?" That confidence issue strikes beginning people; it also strikes people who are starting on new areas of their life.
In this episode of Legal Nurse Podcast, not only will you gain valuable information about confidence issues for LNCs, but you can benefit from two gifts Janelle has offered to listeners and readers of this podcast.
What are two key aspects of self-confidence?
What is the "imposter syndrome?"
Why is self-confidence more a woman's issue than a man's issue?
How can you change the negative stories you have about yourself to positive ones?
What is the cost of not realizing and sharing your gifts?
How to Start a Legal Nurse Consulting Business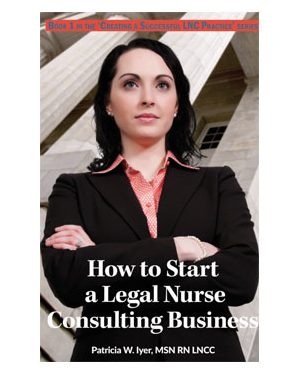 Starting and running a business is a challenge for most legal nurse consultants.
Self-doubt and lack of confidence holds LNCs back from taking the risks associated with starting or expanding a business.
The new business owner wonders: what if I fail? Conquering your mindset is a necessary step in getting a business started. Developing a polished professional appearance is also essential.
The Challenges for LNCs – both new and experienced
Understanding the fears of attorneys will help you determine the needs of the ideal client. Discover how motivation affects your ability to reach ideal clients. Learn how to talk attorneys' language so you sell the benefits of working with you.
Does this sound like you?
You want to start or grow your legal nurse consulting business?
You need a group of raving fans who will recommend you to their attorney colleagues?
You want to build a strong business that will pay your bills and give you security?
Teaching Beyond the Basics
Throughout this book series I share specific strategies to use your legal nurse consulting skills to help your clients so that they view you as indispensible.
You'll learn specific strategies to ramp up your business to meet your clients' needs and skillfully manage your business.

Your Presenter
Janelle Anderson is a Confidence Coach for women business owners and leaders helping them embrace their greatness and know their immense value so they can fully show up, stand up, and speak up in fearless confidence! You will gain valuable information about confidence issues for LNCs
Connect with Janelle at https://www.emerginglifecoaching.com/
Linked In: https://www.linkedin.com/in/emerginglifecoaching/
Facebook: https://www.facebook.com/emerginglifecoaching/
Pinterest: https://www.pinterest.com/emerginglifecoaching/pins/
Instagram: https://www.instagram.com/janelle.anderson3/