Podcast: Play in new window | Download
Subscribe: Apple Podcasts | Android | Email | Google Podcasts | Stitcher | RSS | https://podcast.legalnursebusiness.com/subscribe-to-podcast/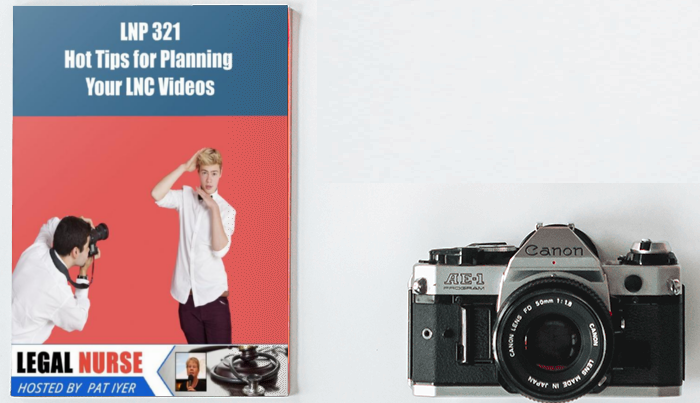 Once you decide on how you are going to record, it's time to set out a plan.
Are you going to record an advice type column? Are you going to take questions on your website, then create a recording that will answer popular questions? Are you going to simply do a diary type recording, or provide a video-based informational column for potential clients to check out your expertise?
All these are valid questions, and you have to decide what you're going to record before you start recording.
Listen in as Pat Iyer chats about these points
What Should I Record?
Your Video and Your Branding Message
Making a Storyboard and Planning Exactly what you are Going to Say
What tools you need to Effectively stack up against your Competitor
Related Product: Smart Video Strategies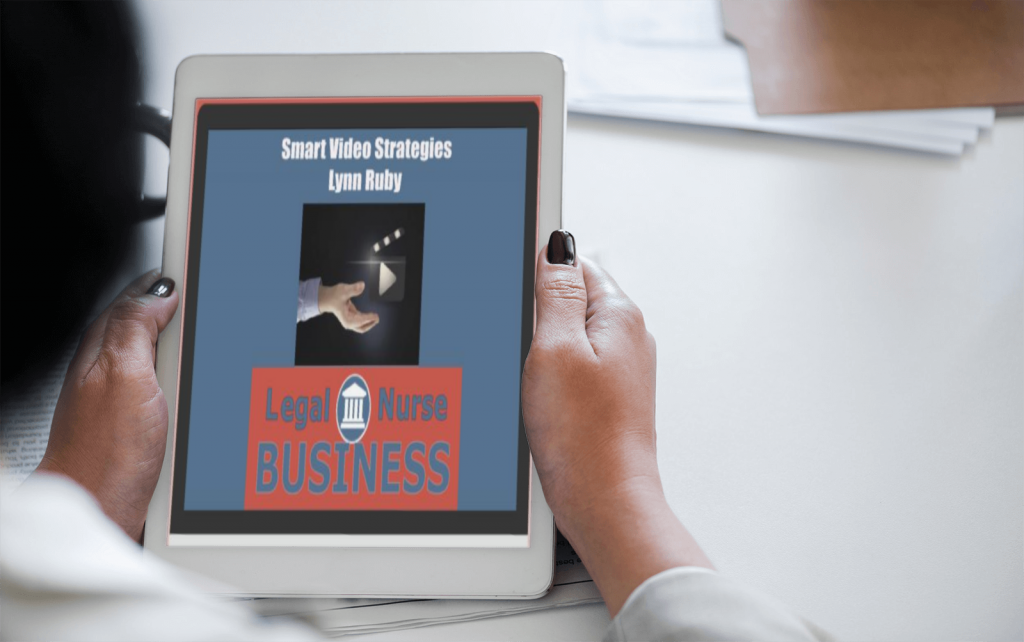 Are you interested in getting started with video marketing without spending a lot of time or wasting a lot of money?
With so much content now being delivered by video, you must embrace this method of sharing your knowledge. Attorneys are attracted to you based on what you know, and how better to show it than doing brief videos?
Are you intimidated by the idea of doing a video? I was too, but I overcame my fears and embraced this media. You can too.
This video online training is called Smart Video Strategies. It covers the critical area of using video marketing in your business. In this 90-minute online training you will discover:
The #1 mistake video marketers make and how you can avoid it
The 5 Myths of YouTube Success
How to create a video without a camera

Watch this program on your phone. Request the app at legalnursebusiness.com/bizedu and follow the directions for easy installation on your iPhone or Android phone.

Your Presenter
Pat Iyer has been a legal nurse consultant since 1987. She also built a successful LNC business that included testifying as an expert witness for 20 years.