Podcast: Play in new window | Download
Subscribe: Apple Podcasts | Android | Email | Google Podcasts | Stitcher | RSS | https://podcast.legalnursebusiness.com/subscribe-to-podcast/
I
I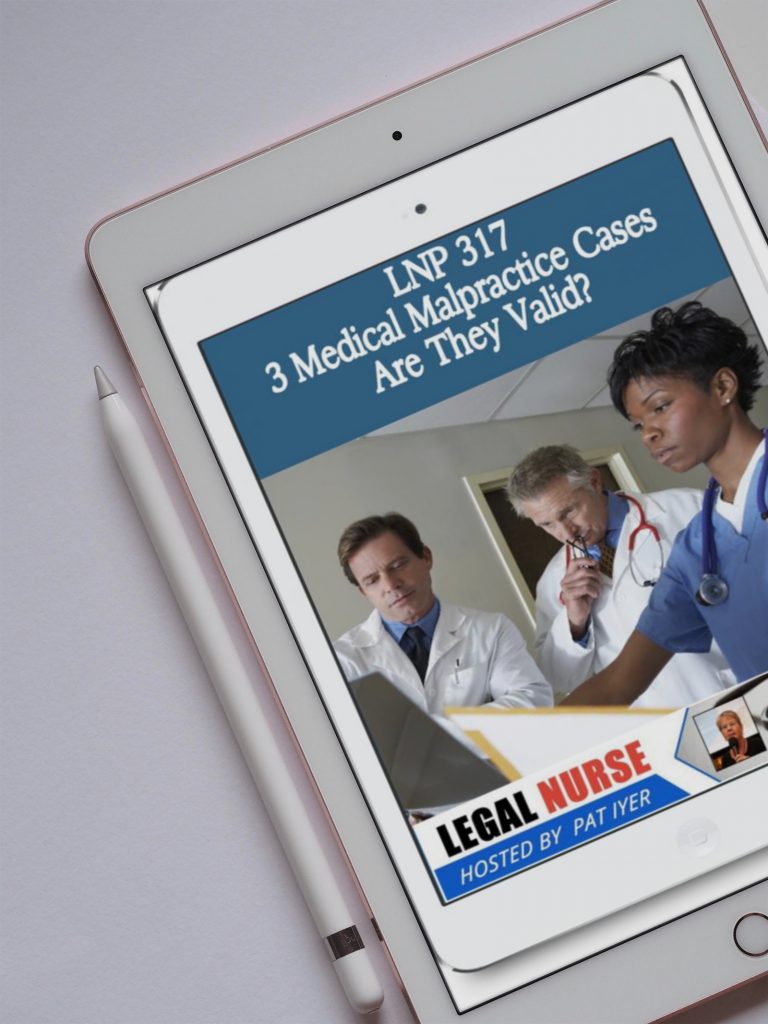 Today I want to tell you about 3 cases. Is that OK with you? This is a chance for you to test your analytical abilities.
Listen in as Pat Iyer chats about these points
Case #1 The fifty-three-year-old plaintiff went through cervical surgery
Here's Case #2 An attorney client asked me about the emergency medical services' liability in this case.
Case #3 Would you believe a patient who said a nurse or physician's assistant told him to remove his own staples after he lacerated his leg?
Related Product: Medical Malpractice LNC Case Screening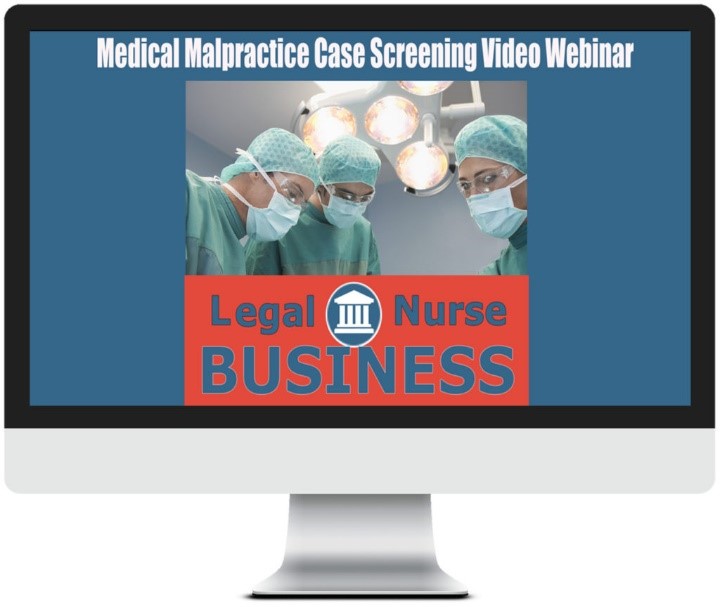 Using your medical knowledge and analytical skills, you are in a prime position to help attorneys understand the merits of a medical malpractice claim. You can be the light that guides the attorney to the meritorious claims.
I have online training for call called Medical Malpractice LNC Case Screening. In this 90-minute webinar, you will discover:
How to establish the standard of care
How to identify theories of liability
How to use key elements of effective case screening
How to spot case winners and losers
How to avoid pitfalls of medical record analysis
Join us for 90 minutes as two experienced legal nurse consultants and expert witnesses give you insider tips on the legal nurse consultant's role in the complex world of medical malpractice. Barbara Levin and I have combined 40 plus years reviewing cases as expert witnesses; we share our deep knowledge with you. You'll hear about our most memorable cases and what lessons you may learn from them.

Your Presenter
Pat Iyer has been a legal nurse consultant since 1987. She also built a successful LNC business that included testifying as an expert witness for 20 years.