Podcast: Play in new window | Download
Subscribe: Apple Podcasts | Android | Email | Google Podcasts | Stitcher | RSS | https://podcast.legalnursebusiness.com/subscribe-to-podcast/
You've gotten a case as a nursing expert witness. Now what? What are your expert witness opinions? I spent 20 years testifying as an expert witness, and I've trained hundreds of healthcare professionals how to excel in this challenging and rewarding role. Here are questions experts often asked me.
Listen in as Pat Iyer chats about these points
What do I do when the records are a mess?
Can I write on the paper records?
How do I get the incident report and the facility's policies?
Why do I need to see the complaint?
Why do I need to see the opposing expert's report?
Related Product: How to Get More Clients: Marketing Secrets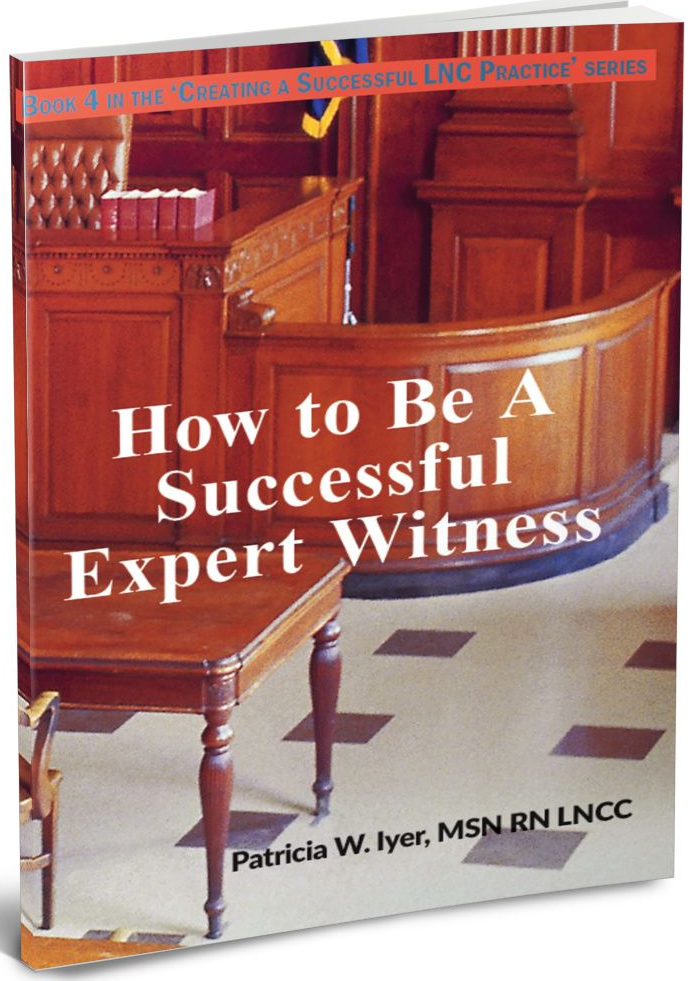 There is a lot at stake in medical malpractice cases. You want to do your best. I put together a book specifically for LNCs who are expert witnesses or considering taking on this rewarding role. It is called How to be a Successful Expert Witness.
Use this book to read through, refer to, and consult to gain a greater understanding of the role of the expert witness. I urge you to approach being an expert on a case as a tremendous opportunity and a huge responsibility. Engage in your work with professionalism and commitment. The attorney and his client are counting on you. This book draws on my experiences both as an expert witness and one who has trained hundreds of experts – nurses, physicians, and a variety of healthcare professionals. Order your copy at http://LNC.tips/expertwitness

Your Presenter
Pat Iyer has been a legal nurse consultant since 1987. She also built a successful LNC business that included testifying as an expert witness for 20 years.