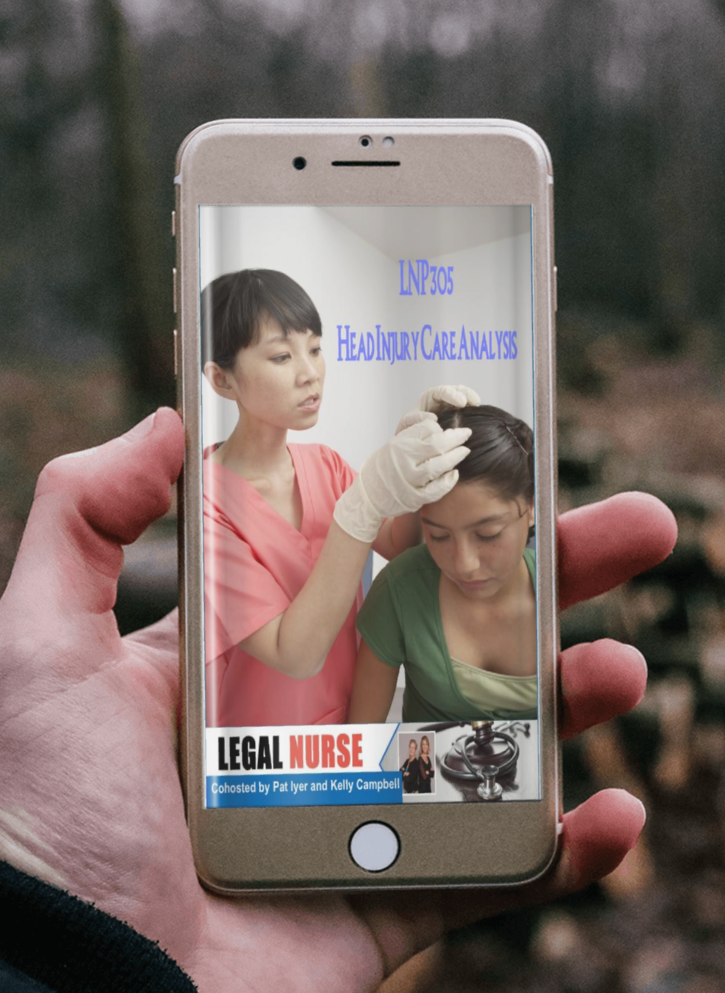 As a legal nurse consultant, you may be asked to work on cases involving patients with head injuries. These can occur in all kinds of settings, both within and outside healthcare facilities.
Let's head into the emergency department. Head injuries are responsible for almost a half million visits to the emergency departments (ED) in the United States. Of those, more that 75% are considered mild traumatic brain injuries and many of those are due to falls.
Listen in as Pat Iyer chats about these points
Why are kids such frequent visitors to the ED?
What are the differences between treating an adult or child with a head injury?
Why the nurse needs to look at the interaction between the child and also the caregiver
Tips that will help you as a legal nurse consultant review the emergency department record of a patient who has fallen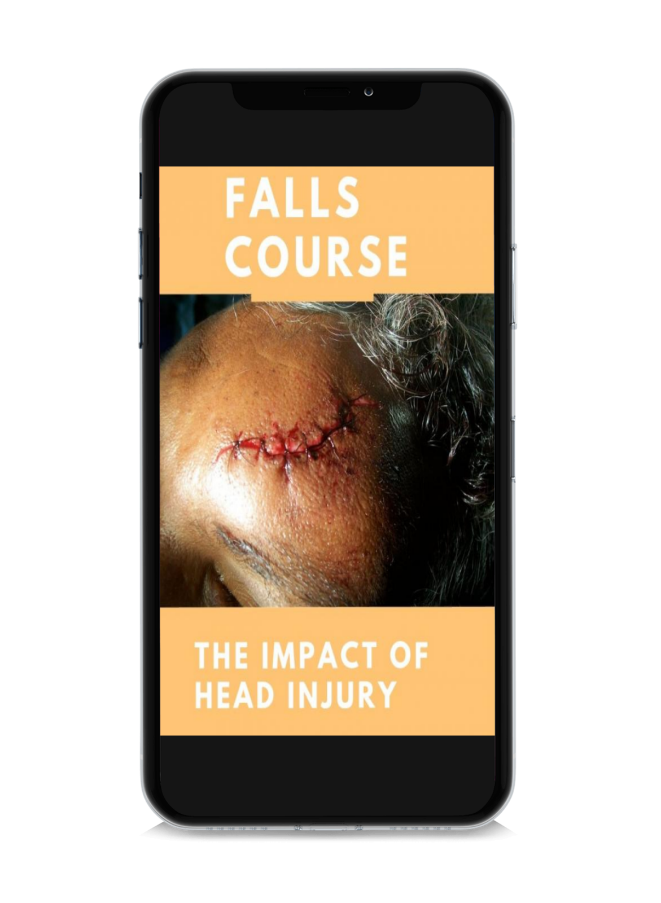 a resource you'll find helpful in evaluating head injury cases. I am describing our 6-hour long course called Falls Course: The Impact of Head Injury.
I invited nursing experts to participate with me in this course so you would get the tools you needed to analyze a head trauma case.
What can this course do for you?
1. You'll gain insight and practical tools about how to analyze a head trauma case.You will gain skill in reviewing facts of a fall case and learn from expert witnesses who have reviewed hundreds of cases.

2. You'll learn skills and techniques you can use immediately. The course is not full of dry theory; it is a fast paced, comprehensive way to learn practical, useful information.
3. Review the course over and over. Not only will you be filled with useful information at the end of each session, when you purchase the course, you'll be able to re-watch the replay and review the transcripts.
This course is available on our new mobile app, biz.edu. You'll be able to access the videos, slides, transcripts and bonuses right from your smart phone. Our app is ready for iPhones and Android users.
You can also watch this podcast on your phone. Get the biz.edu app at legalnursebusiness.com/bizedu.

Your Presenter
Pat Iyer has been a legal nurse consultant since 1987. She also built a successful LNC business that was filled with loyal attorney clients who returned over and over with cases.