Podcast: Play in new window | Download
Subscribe: Apple Podcasts | Google Podcasts | Stitcher | Email | RSS | https://podcast.legalnursebusiness.com/subscribe-to-podcast/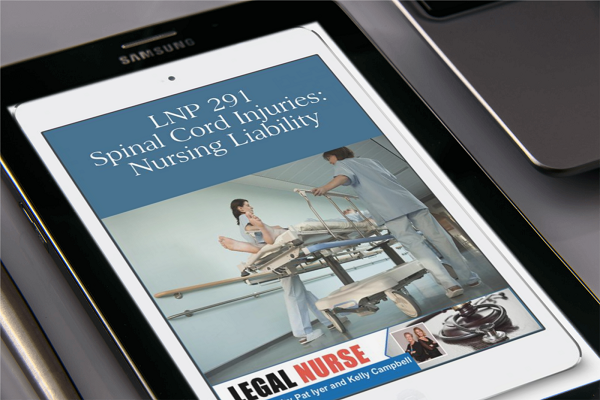 Spinal cord injuries cause devastating injuries. Lawsuits may result with the injuries occurred as the result of someone's negligence: falls on someone's icy sidewalk or in a healthcare facility, or injury from motor vehicle crashes, for example.
Paralysis from a spinal cord injury causes major emotional, physical, and also financial damages.
Despite improvements in early recognition and treatment, spinal cord injury remains a devastating event, which can also produce a severe and permanent disability. Be sure to listen to Charles Fleisher's podcast, which was 254, about how he ended up paralyzed after a car accident and how his life was forever changed.
Listen in as Pat Iyer chats about these points
The three distinct factors of rapid response preparedness
What are the first things nurses must do is to assess the patient?
Some of the devastating cauda equina symptoms
The tragic case I worked on of a young man whose blood was drawn in a clinic.
Tips about our role helping attorneys with a case of a patient dropped during transfer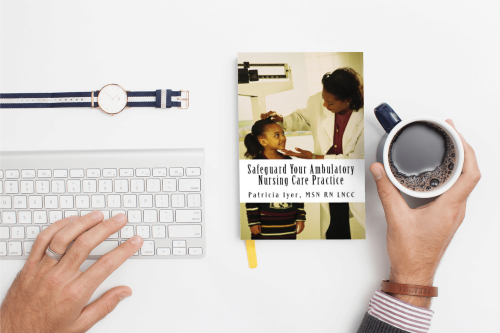 When I had an opportunity to teach a program on legal issues for the American Academy of Ambulatory Care Nursing, I realized there are a lot of practice issues that affect nurses in clinics, same day surgery units, office practices, and also urgent care centers. I put together a book that will help you analyze cases in these settings.
The book is called Safeguard Your Ambulatory Care Practice. This text highlights the legal risks of nurses who work in a wide variety of ambulatory care settings: clinics, medical offices or telephone triage and also other settings. It focuses on one of the high-risk aspects of medical care: ambulatory care risk management. 

Your Presenter
Pat Iyer has been a legal nurse consultant since 1987.  She also built a successful LNC business that was filled with loyal attorney clients who returned over and over with cases.