Podcast: Play in new window | Download
Subscribe: Apple Podcasts | Google Podcasts | Stitcher | Email | RSS | https://podcast.legalnursebusiness.com/subscribe-to-podcast/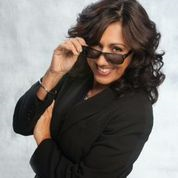 Jill Merriman is a business consultant who helps business owners improve their bottom line. As an accountant with over 30 years' experience and a certified sales trainer, Jill realized that so many business owners didn't know how to network effectively. By helping professionals learn how to network correctly with her "Networking Done Right" system, they will be able to increase their sales and transform their business.
Listen in as Kelly Campbell and Jill Merriman chat about these points
How Jill helps business owners increase their bottom line
Why is networking important for business owners?
What happens in the first seven seconds when people size you up, and also why they already have an opinion of you, right or wrong
Tips on what to wear and also ways to know if it looks good on you
How do you approach someone without being too salesy or too bold
Related Product: How to Start an LNC Business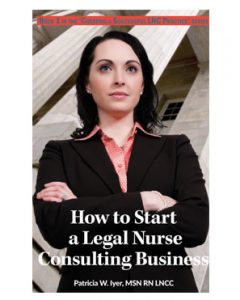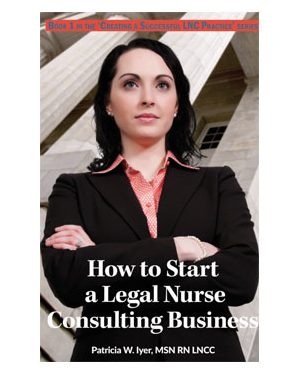 This book is for you if you are in the early stages of your business or want to move to a higher level of success. You will gain the principles for building a strong LNC business.
I will show you how to set SMART goals to which you can hold yourself accountable and how to track and measure your results.
Get concrete information about having a sound operating plan and mastery over your finances. This book shares tips on how to organize your finances, track income and expenses using calendars, budgets, logs and accounting software.
This book is geared to the legal nurse consultant who issearching for tips to jumpstart a consulting business.
The principles and tips in this book will help you gainsuccess in starting or growing your legal nurse consulting practice.

Your Presenter
Jill's presentations are unique and thought-provoking. Her enthusiastic hands-on teaching style sets the stage for an encouraging and upbeat learning experience.
She is the host of her Itunes podcast show called The Natural Networker. She shares real-life networking scenarios and stories with her listeners.