Podcast: Play in new window | Download
Subscribe: Apple Podcasts | Google Podcasts | Stitcher | Email | RSS | https://podcast.legalnursebusiness.com/subscribe-to-podcast/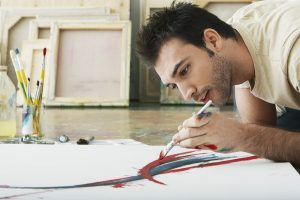 You need a logo whether you are a beginner LNC or an experienced one who recognizes the need to refresh your brand.
Your logo conveys who you are. A stylish logo encapsulates your brand; you'll use it across all of your marketing.
A logo is essentially an image – often incorporating your company name – which will act like a calling card so that people can easily identify your company. It serves to easily remind them of who you are.
Listen in as Pat Iyer chats about these points
What makes a good logo and also how can you make your logo unique?
What is a mood board and why you should have one
Ways to come up with a concept for your logo
Should you design your own logo or outsource it?
Related Product: Discover, Define and Deliver a Brand that Shines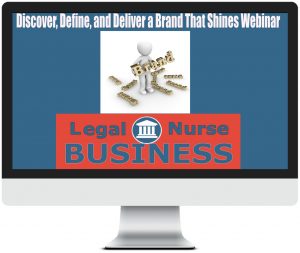 Branding is the true foundation of any legal nurse consulting business. You need a clear brand that shines. (This is not just a logo or marketing strategy, but a BRAND).
Without a brand that shines, then your legal nurse consulting marketing efforts and sales efforts are not as efficient. You must have a brand that shines to stand out from competition and to build IMMEDIATE trust, likability, value, and confidence for your prospects.
Do you have a brand that shines? Is it clear and consistent?
Do you feel disconnected from your brand?
Are you reluctant to hand out your business card because it isn't YOU?
Do you wish you had a step-by-step guide to creating a brand that can compete with the best of the best?
Jena Rodriquez, who is a brand specialist, created this one-hour online training: Discover, Define and Deliver a Brand that Shines. In this training you will learn:
How a clear definition of branding relates to your business
That the strategy Jena outlines will help you attract more ideal clients and secure repeat business
the 6-step process for getting results in discovering, defining and delivering a brand that shines
Get instant access to this training at http://LNC.tips/brandshines

Your Presenter
Pat founded, grew and sold a successful legal nurse consulting business that had annual sales in the 7 figures. Pat created logos for her businesses, usually with the help of talented graphic artists.