Podcast: Play in new window | Download
Subscribe: Apple Podcasts | Google Podcasts | Stitcher | Email | RSS | https://podcast.legalnursebusiness.com/subscribe-to-podcast/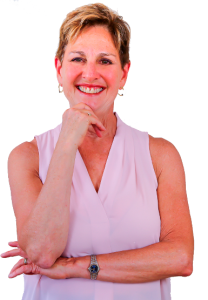 Tina Greenbaum can help you manage your stress. She has a master's in education and is a licensed clinical social worker. She's an optimal performance coach. She leads workshops, coaches and works with people who are leaders, athletes, artists, speakers and other high achievers who want to excel in performing under pressure.
When Pat met Tina at an event for people who support top executives, they both agreed that legal nurse consultants are individuals who perform under pressure and stress.
Listen in as Pat Iyer and Tina Greenbaum chat about these points.
How did Tina transition from having a master's in education and being a social worker into the area of peak performance?
The mind/body connection and how it relates to stress
How to handle the stress associated with angry confrontations
Tips to help you meditate and also why there are parts of the body that hold different kinds of emotions
How to take out judgment and analyze the situation with as much objectivity as possible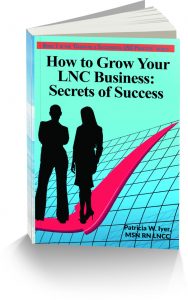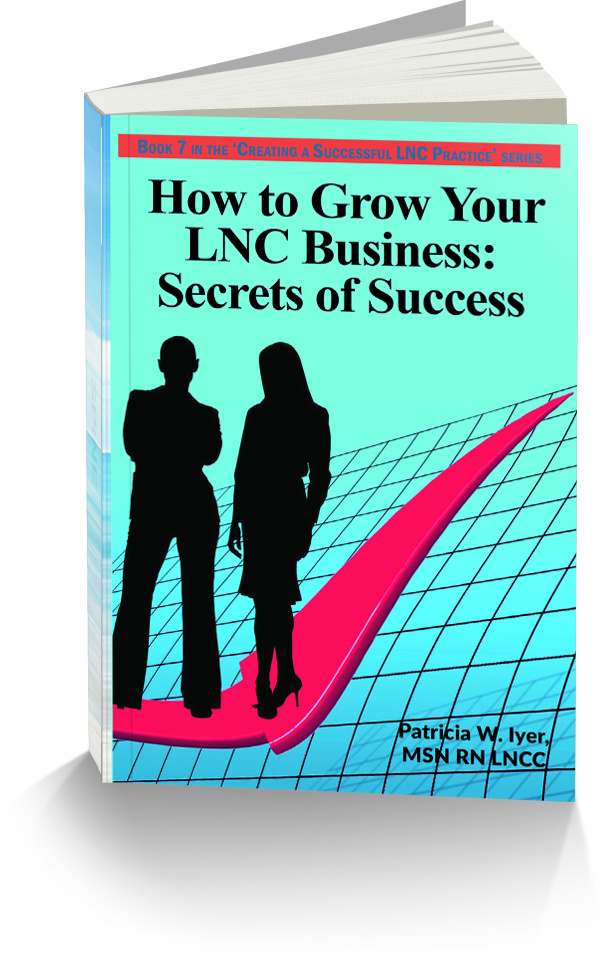 How to Grow Your LNC Business: Secrets of Success is one of my newest books.
Your mindset matters. The beginning of the book probes how your attitude affects your legal nurse consulting success, and how you can make it your friend. 
The book goes deeper into how to build your business. One of the best ways to demonstrate your expertise is to ace a presentation to attorneys – at a conference or at their law firm. Four chapters go into depth on techniques to master public speaking.
You'll be inspired by the stories of how 5 experienced legal nurse consultants started and grew their businesses.
Section 1 asks the provocative question, "Are you your friend or enemy?" Mindset matters for success. Get inspired by the techniques for tackling adversity.
Section 2 helps you take advantage of one of the best ways to grow your business – to teach attorneys. Making presentations to attorneys is an excellent way to demonstrate your expertise and prove your value. Four powerful chapters give you the specifics on preparing for and delivering a polished professional presentation.
Section 3 has pure inspiration. Five experienced legal nurse consultants share their stories of how they got started and grew their businesses. They reveal their triumphs and challenges.
Get your copy at http://LNC.tips/Creatingseries.

Your Presenter
Tina Greenbaum, M.Ed., LCSW is an Optimal Performance Coach and also a dynamic workshop leader. She is now living in the Bay Area of San Francisco. Throughout her extensive career of 33 years, she has been a pioneer in combining traditional psychotherapy with body awareness, energy psychology, neuroscience and also spirituality. She brings you the latest discoveries in neuroscience with the ancient traditions of the East, as well as the best of Western Learning Theory.
Her own personal journey led her to the discovery of the intimate connection between mind and body and she has been teaching others the skills necessary to gain mastery over managing their emotions in challenging and pressured situations.