Podcast: Play in new window | Download
Subscribe: Apple Podcasts | Android | Email | Google Podcasts | Stitcher | RSS | https://podcast.legalnursebusiness.com/subscribe-to-podcast/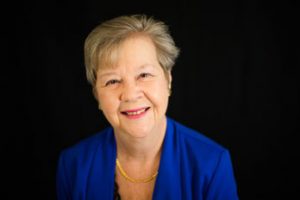 In this podcast Pat will share some little-known facts about herself. These are 26 facts about Pat that you will not find in any bio used to introduce her.
Listen in as Pat Iyer chats about these points
How did Pat get a concussion!
What states has Pat been in?
Why Pat had to pay for a library book but did not get to keep it.
Why she does not usually wear red
Her "driving" adventures….
Related Product: The Path to Legal Nurse Consulting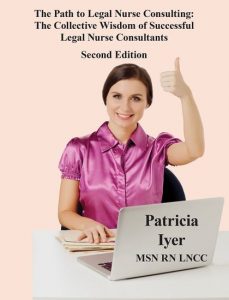 Where can you find 42 legal nurse consultants who candidly describe their challenges in becoming a legal nurse consultant? They spill the beans in The Path to Legal Nurse Consulting, a book I edited and published as a second edition.
Be prepared to be inspired, amused, horrified and energized by these first-hand accounts of successful legal nurse consultants. Order your copy at http://LNC.tips/path.

Your Presenter
Pat founded, grew and sold a successful legal nurse consulting business that had annual sales in the 7 figures. She is a well known, respected expert in the field of legal nurse consulting. She has written, edited, or coauthored over 800 chapters, books, case studies, online courses or articles about the topic of legal nurse consulting. Pat served on the board of directors of the American Association of Legal Nurse Consultants for 5 years including a year as president of the association.
She provides coaching for a select group of LNC business owners ready to develop their successful businesses. Go to LNC Academy for details.