Podcast: Play in new window | Download
Subscribe: Apple Podcasts | Google Podcasts | Stitcher | Email | RSS | https://podcast.legalnursebusiness.com/subscribe-to-podcast/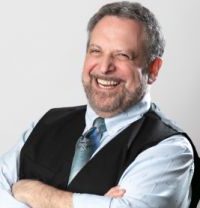 Mitch Cohn is a Doctor of Osteopathy located in Michigan. He gives his take on Legal Nurse Consulting. In his experiences working with attorneys he became well versed in the operations and principles and the language of law. He was involved helping attorneys with case review, research, analysis, and teaching attorneys about the intricacies of medical terminology, logic, procedures, practices, and policies.
He's also currently a pain physician. His focus is devoted to treating chronic pain patients who have been failed by our health system. He's devoted to teaching consumers and also medical professionals about the most scientifically sound effective methods for locating and treating the root causes of pain
Listen in as Pat Iyer and Dr. Mitchell Cohn chat about these points.
How Dr. Cohn became involved in consulting with attorneys
How Dr. Cohn got hired by a company and also how he marketed
Tips on marketing to attorneys and also how to get work
Why his detailed report was crucial in determining the outcome of a case
What he learned from interactions with legal nurse consultants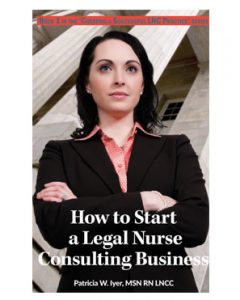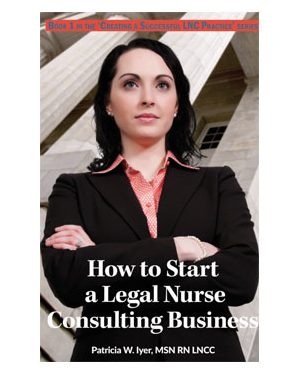 This book is for you if you are in the early stages of your business or want to move to a higher level of success. You will gain the principles for building a strong LNC business.
I will show you how to set SMART goals to which you can hold yourself accountable and how to track and measure your results.
Get concrete information about having a sound operating plan and mastery over your finances. This book shares tips on how to organize your finances, track income and expenses using calendars, budgets, logs and accounting software.
This book is geared to the legal nurse consultant who is searching for tips to jumpstart a consulting business.
The principles and tips in this book will help you gainsuccess in starting or growing your legal nurse consulting practice.
Order the book at this link: http://LNC.tips/creatingseries

Your Presenter
Previously a medicolegal consultant, Dr. Cohn looks fondly upon his time of becoming well-versed in the operations, principles and language of law. His greatest memories are of the OBJECTIVE style of case review, research, analysis, and teaching to legal personnel the intricacies of medical terminology, logic, procedures, practice and policies in a time before Legal Nurse Consulting really became a profession.