Podcast: Play in new window | Download
Subscribe: Apple Podcasts | Android | Email | Google Podcasts | Stitcher | RSS | https://podcast.legalnursebusiness.com/subscribe-to-podcast/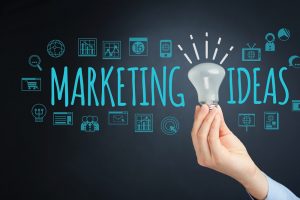 A lot of people are unfamiliar with the term neuromarketing, but we do know that marketing companies study our reactions to marketing messages. You may remember the times when car companies put pretty girls next to cars to send the message that if you got the car, you'd get the girl. They knew that a pretty girl would get a certain number of viewers' attention.
Listen in as Pat Iyer chats about these points
How to apply neuromarketing to your LNC business
Pat translated some of the more relevant concepts into LNC language with 15 neuromarketing tips
Ways the research is used to study the reactions of consumers to marketing stimuli
Related Product:​ How to Get More Clients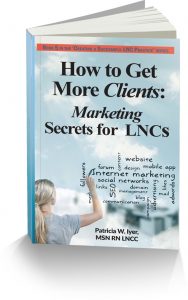 One of my newest books ramps up your knowledge of marketing with four sections: marketing foundations, marketing online, marketing with stories and marketing with exhibiting.
The book is called How to Get More Clients: Marketing Secrets for LNCs
It is part of my Creating a Successful LNC Practice Series. You may order this book at http://Lnc.tips/creatingseries and we'll ship it right to you. You can get a 25% discount on the book by using the code LISTENED, which tells us you heard this podcast.

Your Presenter
Pat Iyer has been a legal nurse consultant since 1987 when she first began reviewing cases as an expert witness. She achieved national prominence through her texts and many contributions to the legal nurse consulting field. She loves to study marketing.