Podcast: Play in new window | Download
Subscribe: Apple Podcasts | Android | Email | Google Podcasts | Stitcher | RSS | https://podcast.legalnursebusiness.com/subscribe-to-podcast/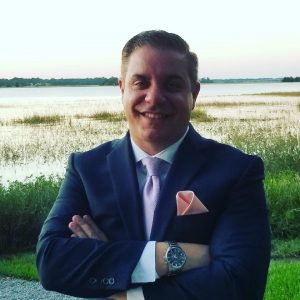 Joe Nugent is involved with a lot of social and civic organizations and running young professional groups. Joe has a weekly podcast where he discusses topics such as networking, goal setting and mentorship.  He has a lot of useful tips that someone can use as they prepare for an interview.
He's been in the hospitality business for the last 17 years and has done operations, food and beverage, regional sales and now he is director of sales and marketing and also an entrepreneur.  Joe launched Inspector Gadget Homes, a home watch and home inspection company nearly three years ago.
Listen in as Kelly Campbell and Joe Nugent chat about these point.
The things that an employer should not ask a candidate
How to prepare for an interview
Ways to control your nervousness during an interview
Tips on how you can impress someone that you are the best candidate
What you should do when the interview is over and what type of follow-up is recommended
You've gotten your legal nurse consulting business started, you've gotten clients, and you want to sustain your success. Business development and client management are intertwined. Both are necessary for a stable business. In this book I tackle how to control your money and your goals, to subdue the evil twins of perfectionism and procrastination, and to get more done through outsourcing. You can reach a stressed-out state as a business owner. I share tips for managing your stress and health.
Ready to hire an employee? I added a chapter on the process of interviewing and hiring.
The second part of the book shares tools and techniques for deepening your relationships with your clients. You will discover how to win over and retain the clients you want and recognize those who are too much trouble. Mastering negotiation, business communication and conflict are essential. I show you how. This is the book to use to build a stable foundation for your business.
Get your copy at http://lnc.tips/Creatingseries

Your Presenter
Joe was born and raised in Cleveland, Ohio before moving to Cincinnati to attend Xavier University. Upon graduating, Joe entered the hotel industry and quickly worked his way up the corporate ladder. Nearly seven years ago he made the move to Naples, FL. Joe has had an entrepreneurial spirit about since back in high school when he owned his own landscaping company. He is also the Director of Sales & Marketing for the award-winning Holiday Inn Fort Myers Airport @ Town Center.
Joe is actively involved in the community and participates in various non-profit organizations and Chamber and Young Professional groups. He regularly speaks to students at Florida Gulf Coast University as well as many civic and business organizations.
Joe has two children, Logan, 8 and Madison, 5. In his spare time he enjoys golfing, going to the beach and spending time with his kids.