Podcast: Play in new window | Download
Subscribe: Apple Podcasts | Android | Email | Google Podcasts | Stitcher | RSS | https://podcast.legalnursebusiness.com/subscribe-to-podcast/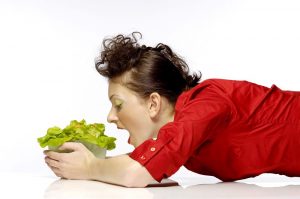 Are you at your wit's end with diets that haven't produced results worth talking about? You might find one that lets you lose a couple of pounds, but then they come right back. So where have your diet changes gotten you? Unfortunately, right back where you started.
Listen in as Pat Iyer chats about these points
Four small diet changes that pack a lot of punch
How it's possible to cut portion sizes without leaving the table feeling hungry
Do you find a vegetarian diet interesting but wonder if you're ready to go completely meat free?
Tips and gradual steps towards vegetarian eating
Does the bag of chocolate in the cabinet call to you?
Does the ice cream in the freezer speak your name?
Would you rather eat an Oreo than a carrot?
Does the idea of going to the gym for getting fit seem less interesting
If you answer "yes" to these questions, you are singing my song. I interviewed Mike Schatzki to talk with him about how as a middle age overweight male he was able to get into shape. His story may surprise you. I think it will inspire you.
The program is called Couch Potatoes: Secrets of Getting Fit. We have the audio recording and transcript for you at http://LNC.tips/couch

Your Presenter
Pat Iyer has been a legal nurse consultant since 1987 when she first began reviewing cases as an expert witness. She achieved national prominence through her texts and many contributions to the legal nurse consulting field. She has been mostly vegetarian for more than 20 years.