Podcast: Play in new window | Download
Subscribe: Apple Podcasts | Google Podcasts | Stitcher | Email | RSS | https://podcast.legalnursebusiness.com/subscribe-to-podcast/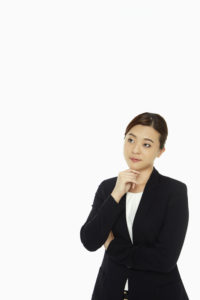 Part of the world doesn't understand the quieter introspective person. A recent study shows that introverts constitute half of the American population.
The last job I had was in 1986. My boss was the Vice President of Nursing. Not knowing I was one of the introverts, she would observe me quietly sitting in staff meetings with the upper management of the nursing department. After a while she said, "You know Pat, you don't talk enough. You just sit there and listen, and watch. I'm really uncomfortable with you just sitting there quietly."
I thought, "What is this woman's problem? This is me."
Listen in as Pat Iyer chats about these points
How to know if you are an introvert?
How are introverts different
How introverts adapt to an extroverted world
The introvert on the expert witness stand
How introverts prepare and typically do not like to be caught off-guard
There is a lot at stake in medical malpractice cases. You want to do your best. I put together a book specifically for LNCs who are expert witnesses or considering taking on this rewarding role. It is called How to be a Successful Expert Witness.
Use this book to read through, refer to, and consult to gain a greater understanding of the role of the expert witness. I urge you to approach being an expert on a case as a tremendous opportunity and a huge responsibility. Engage in your work with professionalism and commitment. The attorney and his client are counting on you.
This book draws on my experiences both as an expert witness and one who has trained hundreds of experts – nurses, physicians, and a variety of healthcare professionals.
Order your copy at http://LNC.tips/expertwitness and use the code listened to get a 25% discount on this book.

Your Presenter
Pat Iyer has been a legal nurse consultant since 1987 when she first began reviewing cases as an expert witness. She achieved national prominence through her texts and many contributions to the legal nurse consulting field. She is a proud introvert.