Podcast: Play in new window | Download
Subscribe: Apple Podcasts | Android | Email | Google Podcasts | Stitcher | RSS | https://podcast.legalnursebusiness.com/subscribe-to-podcast/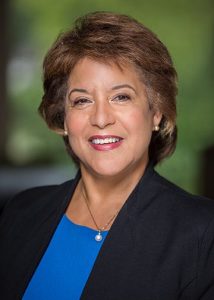 Nina Latting is a registered nurse,legal nurse consultant, and a nursing home expert. She has over three decades of experience working with patients and taking care of patients through some of the most critical portions of their lives.
Nina's background encompasses critical care, home health care and currently she is working in long term care as a surveyor. She is a person that I have been working with in my LNC Academy.
Listen in as Pat Iyer and Nina Latting chat about these points
An overview of what has changed in long term care
What the number and lettering system means in terms of regulations
The rules and regulations about how the facility should notify the resident and their family when the resident's last day will be
Why the surveys of facilities are unannounced and how that keeps the staff following regulations and being compliant

Do you want to sharpen your skills in understanding nursing home litigation and liability issues?
Are you a legal nurse consultant who has not worked in a nursing home, but yet needs to assist attorneys with nursing home litigation?
Are you a nursing home expert witness who wants to broaden your knowledge?
My online training called Hot Spots in Nursing Home Litigation takes you into the world of nursing homes where documentation requirements, staffing, and regulations are markedly different from hospital ones. Learn from Barbara Johanson, an experienced nursing home expert witness, about the special regulations that govern nursing home care. You will become familiar with the standard of care and best practices so that you may be better able to evaluate liability, damages and defenses for three hot spots in nursing home litigation:
Pressure sores
Dehydration/weight loss
Accidents and incidents
Order this online training at http://LNC.tips/NHLitigation and use the code Listened to get a 25% discount.

Your Presenter
Nina Latting a Registered Nurse and Legal Nurse Consultant. From long-term care as bedside nurse to critical care nurse, to home health care, and currently back to long-term care as regulator, Nina has touched and been touched by many amazing patients and their families.
As a legal nurse consultant, Nina appreciates every opportunity to carefully examine, and explain the medical records that make their way to litigation.
When she has spare time, Nina delights in travel, making quilts, and spontaneous adventures.