Podcast: Play in new window | Download
Subscribe: Apple Podcasts | Android | Email | Google Podcasts | Stitcher | RSS | https://podcast.legalnursebusiness.com/subscribe-to-podcast/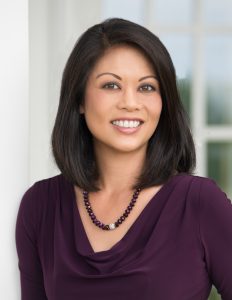 Cheryl Tan started out in TV not ever having been on camera. Cheryl knows what it feels like to be uncomfortable and can help listeners of this podcast feel a little bit more comfortable about getting on camera.She applies this experience to talk about video marketing.
She has been a TV news reporter, an anchor and a host. She traveled and worked at different TV stations along the East Coast. Now this year she is on a mission to help people tell their stories, to find their voice and bring those stories to life on video
Listen in as Kelly Campbell and Cheryl Tan chat about these points
Suggestions for those who feel intimidated by the thought of being on camera
Why it's important to know who you are targeting
How to come up with the story and framework for your video
The type of recommended equipment you should utilize
What you should wear and what background should be behind you
The ideal video length for different platforms like YouTube and Facebook

I'd like to share a great resource for increasing your comfort with video marketing. In Smart Video Marketing, which is a 90-minute online training you will discover
The #1 mistake video marketers make and how you can avoid it.
The 5 Myths of YouTube Success
How to create a video without a camera
This program is taught by Lynn Ruby, who has 25 years marketing experience for small business owners and a lifetime of live and recorded performances on stage. Lynn Ruby, a leading authority on marketing and video marketing, is the founder of RubyMarketingSystems.com.
Be sure to get this 90-minute online training at http://LNC.tips/smartvideo. Save 25% with the code listened.

Your Presenter
Stories bring people together, and over a 20-year career in TV news, Cheryl Tan told thousands of stories while working as a broadcast journalist in Georgia and Virginia. Now, Cheryl shares those interviewing and storytelling skills with business owners who want to tell the stories of their companies through video or through the media. Through workshops & consulting, she helps entrepreneurs be seen as experts in their field.
Cheryl currently hosts a weekly TV show that highlights the journey of entrepreneurs. She is also the host of the "STANDOUT with Cheryl Tan" podcast. Replays of both shows are available at her online home: CherylTanMedia.com.