Podcast: Play in new window | Download
Subscribe: Apple Podcasts | Google Podcasts | Stitcher | Email | RSS | https://podcast.legalnursebusiness.com/subscribe-to-podcast/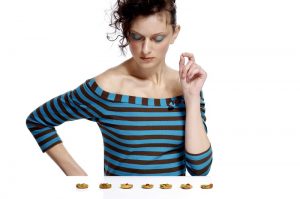 You know you must alter your eating habits or quit smoking, but you don't have the willpower to change these habits.
Does this seem familiar? How many times have you stated, "I wish I had will power and self-discipline"? How many times have you begun to do something, only to stop after a short while? We all have had experiences like these. If you haven't, this podcast is not meant for you.
Listen in as Pat Iyer chats about these points
Why is self-discipline so important
Why are there people who lack the inner strength to state "no" and are you one of them?
Steps to develop willpower and inner power
Why willpower development is a gradual process that anybody may undertake
Drills to beef up your inner powers that utilize ordinary day-to-day actions
Related Product:​ Couch Potatoes: Secrets of Getting Fit

Does the bag of chocolate in the cabinet call to you?
Does the ice cream in the freezer speak your name?
Would you rather eat an Oreo than a carrot?
Does the idea of going to the gym for getting fit seem less interesting that watching a movie?
If you answer "yes" to these questions, you are singing my song. I interviewed Mike Schatzki to talk with him about how as a middle age overweight male he was able to get into shape. His story may surprise you. I think it will inspire you.
The program is called Couch Potatoes: Secrets of Getting Fit.
We have the audio recording and transcript for you at LNC.tips/couch and as always, offer you a 25% discount if you use the code Listened in the coupon box during check out.

Your Presenter
Pat Iyer has been a legal nurse consultant since 1987 when she first began reviewing cases as an expert witness. She achieved national prominence through her texts and many contributions to the legal nurse consulting field. She has willpower around everything but chocolate.