Podcast: Play in new window | Download
Subscribe: Apple Podcasts | Google Podcasts | Stitcher | Email | RSS | https://podcast.legalnursebusiness.com/subscribe-to-podcast/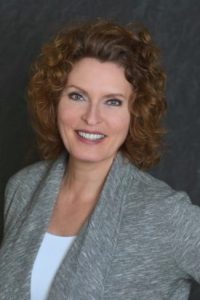 Lisa McDaniel Brown is a speaker and a holistic health coach. She works with people to teach them how to achieve their health goals. One of the biggest issues to conquer is the addictive nature of sugar.
Lisa's father was a physician for over 50 years. He specialized in weight control and longevity and lived to the age of 101. He nurtured Lisa's interest in passion, health and wellbeing through the examples, and the discussions that he had around the dinner table.
Listen in as Pat Iyer and Lisa Brown chat about these points
Why LNCs should focus on health goals?
The reason focusing on health is even more important for small business owners?
The addictive nature of sugar and why it is such a huge problem
Why is it so difficult for Americans to control their weight?
Tips YOU can use to lose weight
How to ask yourself are you feeding your taste buds, are you feeding your cravings, are you stuffing down your emotions or are you giving your body fuel
Related Product:​ Couch Potatoes: Secrets of Getting Fit

Does the bag of chocolate in the cabinet call to you?
Does the ice cream in the freezer speak your name?
Would you rather eat an Oreo than a carrot?
Does the idea of going to the gym for getting fit seem less interesting that watching a movie?
If you answer "yes" to these questions, you are singing my song. I interviewed Mike Schatzki to talk with him about how as a middle age overweight male he was able to get into shape. His story may surprise you. I think it will inspire you.
The program is called Couch Potatoes: Secrets of Getting Fit.
We have the audio recording and transcript for you at LNC.tips/couch and as always, offer you a 25% discount if you use the code Listened in the coupon box during check out.


Your Presenter

Before health coaching and speaking, Lisa used her degree in Communications as a radio broadcaster, a PR/Marketing professional, event planner and non-profit fundraiser. She is currently working on her latest keynote presentation called "The TRUTH–Have Some!" where she discusses HONESTY – are you honest about what's happening with your health & well-being, your life and your business? As a health coach, Lisa focuses on the addictive nature of sugar, as well as other self-destructive health habits.