Podcast: Play in new window | Download
Subscribe: Apple Podcasts | Android | Email | Google Podcasts | Stitcher | RSS | https://podcast.legalnursebusiness.com/subscribe-to-podcast/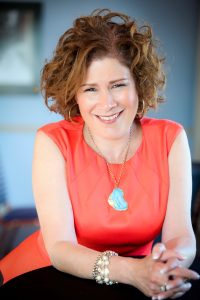 Nancy Michaels had a catastrophic medical experience and was critically ill, going from healthy to critically ill overnight. Nancy lived to tell the tale of what happened to her. She shares her experiences with audiences to help them learn from her unique perspective of the patient experience. She has a greater understanding of what patients and families really want from medical care.
Listen in as Pat Iyer and Nancy Michaels chat about these points
What Nancy's health was like before she became ill at the age of 41
How she went on an airplane Friday evening for a speaking engagement and ended up in the emergency room and then in ICU 12 hours later
Nancy is in ICU; not fully aware of why she is there and what happened next?
What Nancy experienced and the danger of ICU psychosis
Her struggles through that year and beyond and how gratitude helped her healing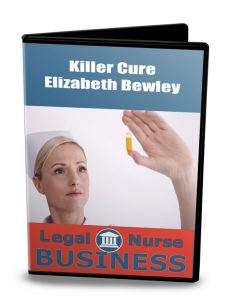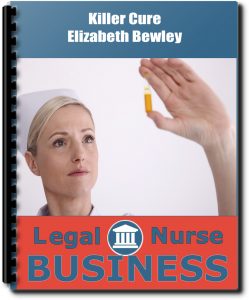 I have a one-hour audio training called Killer Cure. Listen in as I interview Elizabeth Bewley, a safety expert as she exposes the sources of errors in the healthcare system. Health care kills more than 600,000 people every year, the equivalent of the population of Boston. Elizabeth defines our hidden assumptions about health care, medications, and treatments and why these assumptions put you in danger.
Elizabeth L. Bewley is President & CEO of Pario Health Institute and the author of Killer Cure: Why Health Care is the Second Leading Cause of Death in America And How to Ensure That It's Not Yours. She was an executive with Johnson & Johnson for 20 years. She became interested in patient safety after she had personal experiences with health care that almost led to her death.
Order this audio training at http://LNC.tips/KillerCure and use the coupon code listened to get a 25% discount on the price.

Your Presenter
Nancy has more than two decades of experience in helping business owners to cost-effectively marketing themselves. She co-authored, Off the Wall Marketing Ideas and continues to work with healthcare-related companies on creative ways to stand out in a crowd.