Podcast: Play in new window | Download
Subscribe: Apple Podcasts | Android | Email | Google Podcasts | Stitcher | RSS | https://podcast.legalnursebusiness.com/subscribe-to-podcast/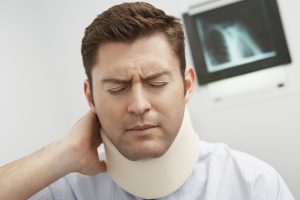 An attorney asks you to review a case involving a 40-year-old man who fell on a sidewalk and sustained a traumatic brain injury. His CT Scan showed a small right- sided subdural hematoma. He was taken to the ICU and given supportive care including serial neurologic exams.
You are asked to perform an analysis of this traumatic brain injury case. The attorney asks you questions about the nursing care rendered to the patient on the night of his surgery. Did the nurses provide care in a timely fashion? Did they meet the standard of care? What is the standard of care?
Listen in as Pat Iyer chats about these points
How a Legal nurse consultant can assist an attorney with a fall case
Why you need a chronology of medical care and how to determine the baseline
How the review of prior medical care can determine the baseline and also the condition of the patient before the fall
What were the risk factors that contributed to the fall and how to determine them
How to establish a timeline and also do a medical literature search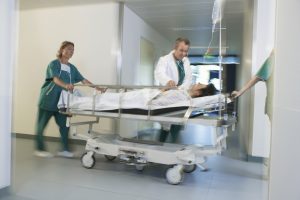 Falls are common reasons for lawsuits. Whether they occur in the community and within healthcare facilities, legal nurse consultants are essential for helping attorneys to understand the medical issues.
What can this six hour long course do for you?
1. You'll learn and retain more in the course than you can imagine. Gain insight and practical tools about how to analyze a head trauma case. You will gain skill in reviewing facts of a fall case and learn from expert witnesses who have reviewed hundreds of cases.
2. You'll learn skills and techniques you can use immediately. The course is not full of dry theory; it is a fast paced, comprehensive way to learn practical, useful information.
3. Review the course over and over. Not only will you be filled with useful information at the end of each session, when you purchase the
course you'll be able to watch the replay and review the transcripts whenever you want.
4. Earn 8 contact hours. The option of nursing contact hours for relicensure or recertification can be obtained for a nominal fee of $15. Enjoy the convenience of virtual learning from the comfort of your home or office.
What you get when you purchase the full course
4 sessions of directly applicable content from our expert presenters
Transcripts of each session so you can review the content whenever you like
A PDF of each presenter's slides
Digital recordings of sessions
Access to a private password protected website to collect your course materials
Order this course at http://LNC.tips/fallscourse and use the code Listened to get a 25% discount.
Your Presenter
Pat Iyer has been a legal nurse consultant since 1987 when she first began reviewing cases as an expert witness. She achieved national prominence through her texts and many contributions to the legal nurse consulting field. She uses all of the tips in this podcast to get control of her LNC office.