Podcast: Play in new window | Download
Subscribe: Apple Podcasts | Android | Email | Google Podcasts | Stitcher | RSS | https://podcast.legalnursebusiness.com/subscribe-to-podcast/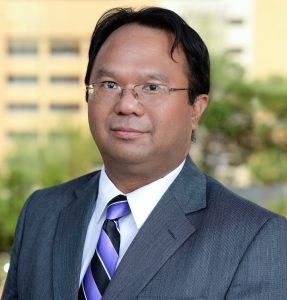 Jason Atienza is a physiatrist who talks about a stroke cases that can cause some significant damages. Jason works in the Orlando area as a rehabilitation physician. His focus is catastrophic conditions, including severe stroke, spinal cord injury, brain injury and multiple trauma.
Certainly, if you have worked on personal injury and some medical malpractice cases, you have seen instances of stroke. You may have taken care of patients clinically as a nurse with people who have suffered from those conditions. Jason has a focus not only on rehabilitation but also hosts a podcast called "MedPro Money", which covers business, finance and investing education for healthcare professionals.
Listen in as Pat Iyer and Jason Atienza chat about these points
The physiology in terms of what causes a stroke?
What are the signs that would warrant immediate treatment for a stroke
The risk factors and amount of time that you have from the beginning onsets of symptoms to the point where there is irreversible damage
Why less than 10% of patients who suffer stroke come out with zero residual deficits
The tough love and the TLC approach for physical therapy.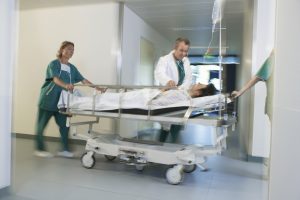 Falls are common reasons for lawsuits. Whether they occur in the community and within healthcare facilities, legal nurse consultants are essential for helping attorneys to understand the medical issues.
What can this six hour long course do for you?
1. You'll learn and retain more in the course than you can imagine. Gain insight and practical tools about how to analyze a head trauma case. You will gain skill in reviewing facts of a fall case and learn from expert witnesses who have reviewed hundreds of cases.
2. You'll learn skills and techniques you can use immediately. The course is not full of dry theory; it is a fast paced, comprehensive way to learn practical, useful information.
3. Review the course over and over. Not only will you be filled with useful information at the end of each session, when you purchase the
course you'll be able to watch the replay and review the transcripts whenever you want.
4. Earn 8 contact hours. The option of nursing contact hours for relicensure or recertification can be obtained for a nominal fee of $15. Enjoy the convenience of virtual learning from the comfort of your home or office.
What you get when you purchase the full course
4 sessions of directly applicable content from our expert presenters
Transcripts of each session so you can review the content whenever you like
A PDF of each presenter's slides
Digital recordings of sessions
Access to a private password protected website to collect your course materials
Order this course at http://LNC.tips/fallscourse and use the code Listened to get a 25% discount.
Your Presenter
Dr. Atienza is a rehabilitation physician and medical director at Orlando Health. Hs focus is on catastrophic conditions including severe stroke, spinal cord injury, brain injury and multiple trauma.