Podcast: Play in new window | Download
Subscribe: Apple Podcasts | Android | Email | Google Podcasts | Stitcher | RSS | https://podcast.legalnursebusiness.com/subscribe-to-podcast/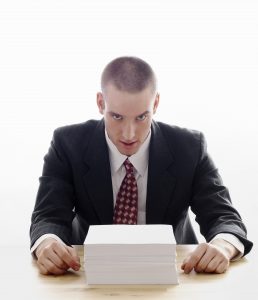 You are a legal nurse consultant who is asked to be involved in screening a medical malpractice case for merit. The medical records are in hand; someone needs to review them. Who should review them, and in what sequence, depends on numerous factors. When should the attorney screen the case and when should an LNC?
Suppose the attorney has in-depth knowledge of the medical and legal issues involved in a claim but there are extensive records.  The time it would take the attorney to go through these records often makes it more expedient for the LNC to organize the records, conduct an initial review, and summarize the issues.
Listen in as Pat Iyer chats about these points
Why sometimes only an LNC will do
When subcontractors for the legal nurse consultant make sense
Who you can hire as a subcontractor who will work at a reduced rate
How to apply the concepts of screening a case to this story of a dead woman who awoke in the OR
Does it really happen that dead people sit up and talk?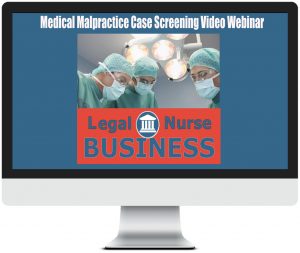 I have a 90-minute online training for you called Medical Malpractice LNC Case Screening. This program is ideal for legal nurse consultants and medical expert witnesses. In this 90-minute program, you will learn:
Learn how to establish the standard of care
Understand how to identify theories of liability
The key elements of effective case screening
Spot case winners and losers
Avoid pitfalls of medical record analysis
Join us for 90 minutes as I teach this program as an experienced legal nurse consultant and expert witness with Barbara Levin, also an experienced LNC and expert.
You'll hear about our most memorable cases and what lessons you may learn from them. Get the critical details about screening a medical malpractice case by investing a program specific to screening medical malpractice cases.
Go to this link: http://LNC.tips/screening and use the code Listened to get a 25% discount on the program.
Your Presenter:
Pat Iyer has been a legal nurse consultant since 1987 when she first began reviewing cases as an expert witness. She achieved national prominence through her texts and many contributions to the legal nurse consulting field. She used all of the tips in this podcast to screen medical malpractice cases.