Podcast: Play in new window | Download
Subscribe: Apple Podcasts | Android | Email | Google Podcasts | Stitcher | RSS | https://podcast.legalnursebusiness.com/subscribe-to-podcast/
Do you have a New Year's Resolution t
hat your LNC office will be more organized so you can be more productive? Greater productivity is achieved when you do not spend minutes trying to find something.
If you're a busy person and you're trying to fit legal nurse consulting into your routine, then you need a place to work.
That means you'll need a home LNC office. And while this might seem like an unnecessary investment or one thing that is going to take over your home, the reality is that a great home office will make you more productive and is therefore a great investment. Not only that, but it will make you feel better working when you're at home and you may even find you end up looking forward to it!
Listen in as Pat Iyer chats about these points
How to create an LNC office where you want to spend more time
Why you should create master indexes
Tips on the use color coding to improve the ability to quickly locate files
Should you go completely paperless and scan all documents?
How to use data elements and sub categories for optimal organization
 Related Product:​ How to Manage Your Legal Nurse Consulting Business: Top Tips for Success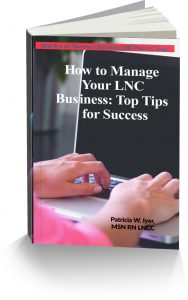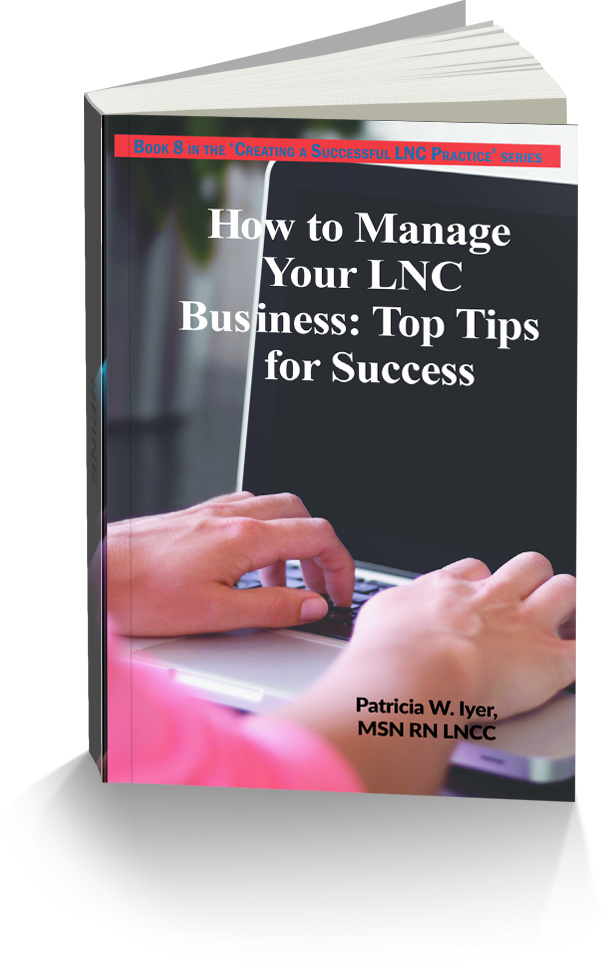 You've gotten your legal nurse consulting business started, you've gotten clients, and you want to sustain your success. Business development and client management are intertwined. Both are necessary for a stable business.
In this book I tackle how to control your money and your goals, to subdue the evil twins of perfectionism and procrastination, and to get more done through outsourcing. You can reach a stressed-out state as a business owner. I share tips for managing your stress and health.
Get your copy at http://LNC.tips/Creatingseries and get a 25% discount by using the code Listened in the coupon box during check out.
Your Presenter:
Pat Iyer has been a legal nurse consultant since 1987 when she first began reviewing cases as an expert witness. She achieved national prominence through her texts and many contributions to the legal nurse consulting field. She uses all of the tips in this podcast to get control of her LNC office.