Podcast: Play in new window | Download
Subscribe: Apple Podcasts | Android | Email | Google Podcasts | Stitcher | RSS | https://podcast.legalnursebusiness.com/subscribe-to-podcast/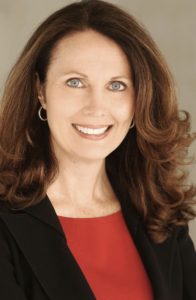 Libby Gill is an expert on the aspects of branding, getting unstuck, dealing with frustration and discouragement, and the marketing pieces that you can use effectively in your business. She is the former Head of Communications and Public Relations for Sony, Universal and Turner Broadcasting. She's the CEO of LA-based Libby Gill and Company, which is an executive coaching and consulting firm that she started in 2000.
Libby is also an author. She has written four books, including the award winning "You Unstuck" as well as a second book "Capture the Mindshare and the Market Share Will Follow". She has shared her success strategies on CNN, NPR, the Today Show and in Business Week, Time, the NY Times, Wall Street Journal and many more. Her new book, which we'll talk about a little bit in this program, is "Hope is a Strategy". That will publish in the spring of 2018.
Listen in as Pat Iyer and Libby Gill chat about these points
What inspired Libby to write her book "You Unstuck: Mastering the New Rules of Risk Taking"
What types of strategies can be used for somebody who is stuck when trying to build a business
The diversions that take us off course
How to tackle fear of risks
Secrets for boosting your credibility
How to connect with people on a human level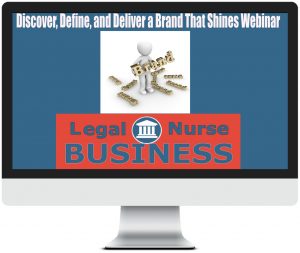 Need help with your branding? Not sure what to do next? Discover more about branding with our online training presented by Jena Rodriquez: Discover, Define and Deliver a Brand that Shines.
Branding is the true foundation of any legal nurse consulting business. You need a clear brand that shines. (This is not just a logo or marketing strategy, but a BRAND). Without a brand that shines, then your legal nurse consulting marketing efforts and sales efforts are not as efficient. You must have a brand that shines to stand out from competition and to build IMMEDIATE trust, likability, value, and confidence for your prospects.
Get the details about this online training by Jena Rodriquez at this link: http://lnc.tips/brandshines and use the code Listened to get a 25% discount.
Your Presenter
Libby Gill is the former head of communications and public relations for Sony, Universal, and Turner Broadcasting. She founded CEO of LA-based Libby Gill & Company, an executive coaching and consulting firm, in 2000.
Libby guides emerging and established leaders at organizations including ADP, Capital One, CBRE, Disney, Honda, Intel, Lilly, Medtronic, Microsoft, Sony, Warner Bros., Wells Fargo, and many more to inspire purpose and ignite performance.