Podcast: Play in new window | Download
Subscribe: Apple Podcasts | Android | Email | Google Podcasts | Stitcher | RSS | https://podcast.legalnursebusiness.com/subscribe-to-podcast/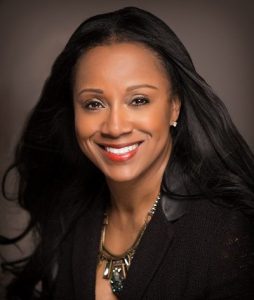 Datrice White shares her expertise about image consulting and how you can look pulled together when you are connecting with attorneys. I met  Dartrice White, at a conference recently on branding. She struck me as a person who has knowledge about something that's very important for legal nurse consultants. That is how to present yourself: your professional look.
She begins with understanding the client's image goals, strengths and challenges. Then she customizes a plan to achieve the desired results. She offers a full spectrum of image consulting services, including seminars and training. Her commitment is to help you gain confidence in your image whether personal or professional so that you can present the best you to the world.
Listen in as Pat Iyer and Dartrice White chat about these points
What goes into getting certified as an image consultant
Why it's so important to adopt a professional look when you are with clients
 How to make sure that you're wearing professional clothes so people can see you as credible, efficient, trustworthy, likeable
Why color is very important for a professional look
Tips for male listeners in terms of how they should be picking their colors or their clothing in order to convey their expertise or their image
Specific power colors for ties
Tips on how you dress and how you handle yourself when you're networking
Related Product:​ Polishing Your Professional LNC Image.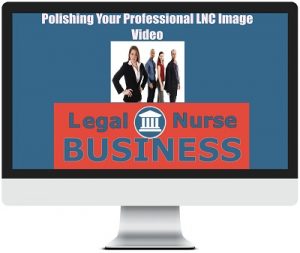 In this webinar, we cover how easy it is to build a professional brand AND successfully use a logo, business name, website and blog as part of your brand. We also reveal how to instantly differentiate yourself from every other LNC by creatively using images to build a brand!
You can use these techniques to quickly develop a professional look and brand. Here's just a sample of what we cover on this 60-minute online training:
How to use readily available resources to develop a professional brand
How to effectively use social media to build your brand
What are the most important things to do in order to enhance your brand
… and much, MUCH More! Order this product at http://Lnc.tips/image and use the code listened to get at 25% discount.
Your Presenter
Dartrice A. White is a native of Knoxville, Tennessee where she attended the University of Tennessee and majored in Transportation and Logistics Management.
Dartrice moved to California and began working in customer service in the airline industry. She remained with a major air carrier for over 20 years. With an expertise in managing customer relationships, Dartrice embarked on a new career to focus on her true passion of helping people develop self confidence and build a professional brand identity.
Dartrice became a licensed aesthetician and completed training at the London Image Institute where she was certified as an image consultant. She founded D. A. White Image Consultancy and Custom Clothier where she currently supports clients nationally, empowering them with the confidence and credibility they need for a positive image.
Dartrice is very active in her community and volunteers her time helping women and young girls.  She served as a member of the Executive Board of Directors for Dress for Success San Antonio, and volunteers by providing image consulting services to Dress for Success clients. In addition, she works as a volunteer for the Make-A-Wish Foundation.