Podcast: Play in new window | Download
Subscribe: Apple Podcasts | Android | Email | Google Podcasts | Stitcher | RSS | https://podcast.legalnursebusiness.com/subscribe-to-podcast/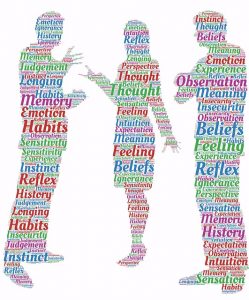 Relationship marketing is based on the simple principle of Know, Like and Trust.
The development of Know, Like and Trust takes place when you get to know somebody. A lot of times you get to know attorneys by meeting them face-to-face. That could be at a networking event, a legal conference, or a meeting of local businesses. You grow a relationship over time. You get to know them on a deeper level. "Know" is the first step in relationship marketing.
The "Like" portion is when we start to find some common things that we can communicate on.  It could be something along the lines where we have something in common and now we're communicating either online or face-to-face and building that "Like" feeling. Attorneys want to like the LNCs they work with. And grow to trust them.
Listen in as Pat Iyer chats about these points
Why relationship marketing occurs over a sequences of steps
How to use the ability to give others a recommendation
Tips for developing power relationships
The benefits of power relationships and what they can do for you
Why your colleagues can be useful referrals and references for you
Related Product:​ How to Get More Clients: Marketing Secrets for LNCs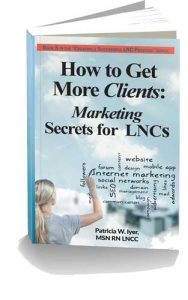 One of my newest books ramps up your knowledge of marketing with four sections: marketing foundations, marketing online, marketing with stories and marketing with exhibiting.
The book is called How to Get More Clients: Marketing Secrets for LNCs
It is part of my Creating a Successful LNC Practice Series. You may order this book at http://Lnc.tips/creatingseries and we'll ship it right to you. You can get a 25% discount on the book by using the code LISTENED, which tells us you heard this podcast. Cool, right?
Your Presenter
Pat Iyer has been a legal nurse consultant since 1987. She built a successful LNC business that was filled with loyal attorney clients who returned over and over with cases.