Podcast: Play in new window | Download
Subscribe: Apple Podcasts | Google Podcasts | Email | RSS | https://podcast.legalnursebusiness.com/subscribe-to-podcast/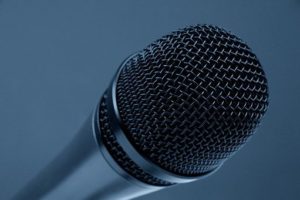 You've no doubt heard the point that more people are afraid of public speaking than death. In this edition of Iyer's Insights, Pat Iyer shares tips on how to take the fear out of public speaking.
If you can confidently and credibly share your knowledge with a group of attorneys, you will be able to give your LNC business a big boost. Attorneys love to learn, and they love inside knowledge gained from healthcare providers. One of life's highs is to step away from a podium and have attorneys swarm you asking you for a card, to discuss a case, to retain your services…because they were impressed by what they heard you say.
Listen in as Pat Iyer chats about these points
Strategies for overcoming fear
How to get the most from the speaking opportunity.
Embrace your fear and be prepared
Know your audience and have a clear message
What will help your audience relate more with you and help your message get through
The importance of saying everything fully, pronouncing every word, and finishing every thought
Speaking of stage fright, I want to share with you a resource that will help you confront and overcome your fears regarding attorneys. Attorney Wayne Schoeneberg and I taught a course specifically to help LNCs with fears. It is called How to Live Beyond Fear: Secrets for Legal Nurse Consultants. In this course we cover how to gain the courage to be a confident LNC and achieve a better understanding of how you can be successful in your LNC business. It isn't necessarily the smartest LNCs who are successful, it is those who believe in themselves who succeed!
You can use these techniques to quickly achieve success with your LNC practice.
How would you like to. . .
Be able to comfortably talk to any attorney anywhere at any time?
Lose the butterflies in your stomach that come when you talk to a prospect?
Confidently communicate with attorneys without fear of being intimidated?
Know the most effective ways of getting new clients (and they aren't what you think)?
Feel in charge when you sit on the witness stand?
Gain the valuable insights of a trial attorney by participating in a course from the comfort of your home. You will be able to view the slides and listen to our presenter. Enroll in this online training at http://LNC.tips/livebeyondfear and use the code Listened to get 25% off the price.
Your Presenter
Pat Iyer MSN RN LNCC has made multiple attorney presentations to trial attorneys at local and national conferences. She enjoys creating interactive presentations that engage her audience.