Podcast: Play in new window | Download
Subscribe: Apple Podcasts | Google Podcasts | Stitcher | Email | RSS | https://podcast.legalnursebusiness.com/subscribe-to-podcast/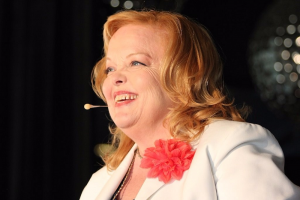 Valorie Hubbard founded her company "Actor's Fast Track". She's changing the way actors do business with the power of entrepreneurship. She knows how to ramp up your presentation skills. In the last couple of years that I've known Valorie her system has created amazing results for her clients and is changing the entertainment industry.
Valorie coauthored "The Actor's Workbook" with Lea Tolub Brandenburg. She also created an eBook for actors that was released in 2016. She's editing her third book. She lives in Los Angeles with her husband chef Gill Boyd and their sweet dog Gracie.
Listen in as Pat Iyer and Valorie Hubbard chat about these points
The techniques that she's learned from being an actress that you can apply to your presentation skills
Stage presence and planting your feet, or moving on stage and landing
How deliberate use of movement adds emphasis to your words
Why voice is all about energy and breath
Tips that you can use to deal with stage fright and anxiety to improve your presentation skills
The myths people have about making a presentation
Speaking of stage fright, I want to share with you a resource that will help you confront and overcome your fears regarding attorneys. Attorney Wayne Schoeneberg and I taught a course specifically to help LNCs with fears. It is called How to Live Beyond Fear: Secrets for Legal Nurse Consultants. In this course we cover how to gain the courage to be a confident LNC and achieve a better understanding of how you can be successful in your LNC business. It isn't necessarily the smartest LNCs who are successful, it is those who believe in themselves who succeed!
You can use these techniques to quickly achieve success with your LNC practice.
How would you like to. . .
Be able to comfortably talk to any attorney anywhere at any time?
Lose the butterflies in your stomach that come when you talk to a prospect?
Confidently communicate with attorneys without fear of being intimidated?
Know the most effective ways of getting new clients (and they aren't what you think)?
Feel in charge when you sit on the witness stand?
Gain the valuable insights of a trial attorney by participating in a course from the comfort of your home. You will be able to view the slides and listen to our presenter. Enroll in this online training at http://LNC.tips/livebeyondfear and use the code Listened to get 25% off the price.
Your presenter
Valorie has been acting professionally in film, television and on stage for over 30 years. In 2012, Valorie founded her company Actor's Fast Track.