Podcast: Play in new window | Download
Subscribe: Apple Podcasts | Google Podcasts | Stitcher | Email | RSS | https://podcast.legalnursebusiness.com/subscribe-to-podcast/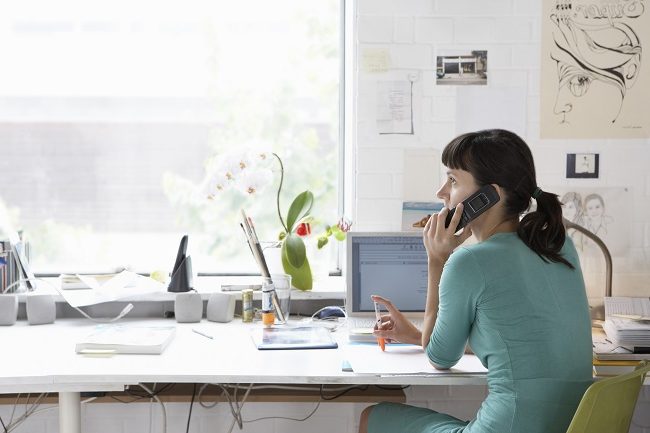 Recently I asked legal nurse consultants what questions they wanted me to answer. One of the top questions was how to get clients.
This is Pat Iyer with Iyer's Insights. In LNP 270, Jill Merriman shared some hot tips about networking. Be sure to listen to that show.
I asked Linda Husted, who is an experienced life care planner, for her thoughts on how to get a business started. She said networking is essential for any nurse entrepreneur. To me, networking is important in order to meet professionals with similar interests, develop relationships that are not only important and fulfilling in their own right but can be helpful when advice is needed and, of course, for referrals
Listen in as Pat Iyer chats about these point
Why do you need to be diversified?
Should you take subcontracting jobs?
Tips on improving your LNC skills
What kind of software do you need?
Related Product: How to Start an LNC Business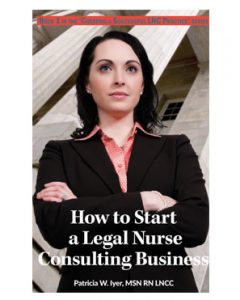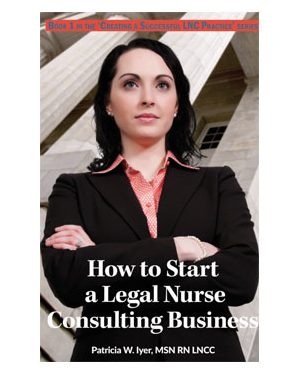 This book is for you if you are in the early stages of your business or want to move to a higher level of success. You will gain the principles for building a strong LNC business.
I will show you how to set SMART goals to which you can hold yourself accountable and how to track and measure your results.
Get concrete information about having a sound operating plan and mastery over your finances. This book shares tips on how to organize your finances, track income and expenses using calendars, budgets, logs and accounting software.
This book is geared to the legal nurse consultant who is searching for tips to jumpstart a consulting business.
The principles and tips in this book will help you gain success in starting or growing your legal nurse consulting practice.

Your Presenter
Pat Iyer has been a legal nurse consultant since 1987. She also built a successful LNC business that was filled with loyal attorney clients who returned over and over with cases. Pat dealt with many attorney bullies.