Podcast: Play in new window | Download
Subscribe: Apple Podcasts | Android | Email | Google Podcasts | Stitcher | RSS | https://podcast.legalnursebusiness.com/subscribe-to-podcast/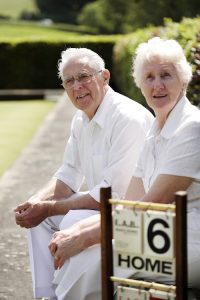 Assisted living facilities are becoming increasingly popular with the elderly. They provide a comfortable middle ground for housing once an elderly person is no longer able to safely live alone. You may even have a loved one in an assisted living facility right now.
Listen in as Pat Iyer chats about these points
Some factors contributing to the popularity and growth of the assisted living industry
What are the monthly charges for assisted living care
How elder abuse reporting laws vary widely from state to state
Why there is no uniformity in the assisted living facility admission/discharge criteria among the states
Related Product: Reducing the Risks of Nursing Home Care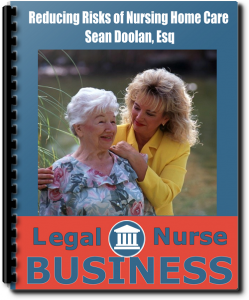 This area of litigation has its own rules, regulations and language. Who better to learn from than an attorney who spends his time litigating assisted living and nursing home cases?
Attorney Sean Doolan has developed expertise in representing the victims of nursing home and assisted living malpractice. He shares his lessons learned and provides specific information you can use to review a case involving a nursing home. Sean will enable you to understand:
• How and why care is improved by lawsuits
• The ways nursing homes try to prevent falls
• Which cases are difficult to win
• What is the role of the Ombudsman
• The types of medical malpractice claims that occur from care in assisted living facilities versus nursing homes
• How to look for signs of quality care in a nursing home
• Where to look on the Internet for a rating of a nursing home
Reducing the Risks of Nursing Home Care:  Purchase this program's transcript at this link: http://LNC.tips/NHC

Your Presenter
Pat founded, grew and sold a successful legal nurse consulting business that had annual sales in the 7 figures. Pat edited "Nursing Home Litigation: Investigation and Case Preparation" published by Lawyers and Judges Publishing Company.